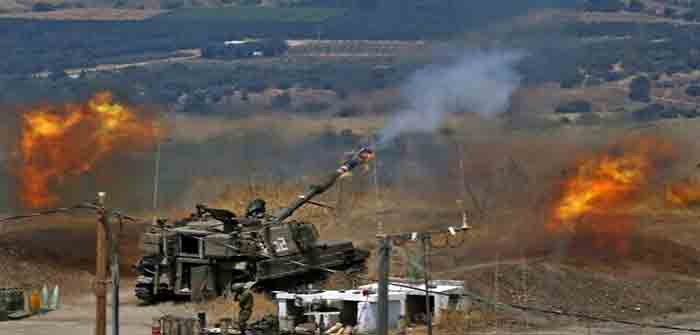 by Emanuel Fabian and Judah Ari Gross at The Times of Israel
Israel is preparing a wide range of military and covert responses to a barrage of 19 rockets fired at Israel on Friday by the Hezbollah terror group, a defense official said, noting that the severity will depend on how the situation develops.
"The Israel Defense Forces has in recent days taken action with large-scale strikes in Lebanon, mostly with artillery and with strikes on infrastructure with fighter jets, as we haven't done for years," the official said in a statement.
"The defense establishment is preparing additional options for a response through different means — overt and covert — in accordance with developments [in the field]. The continuation of our activities will be in accordance with operational needs and a timeframe that is best suited for Israel," the official added.
The UN peacekeeping mission in Lebanon, known by its acronym UNIFIL, said the situation was "very dangerous" and that the rockets launched at Israel were fired outside of its area of operation in southern Lebanon.
"This is a very dangerous situation, with escalatory actions seen on both sides over the past two days," UNIFIL said in a statement…
Continue Reading