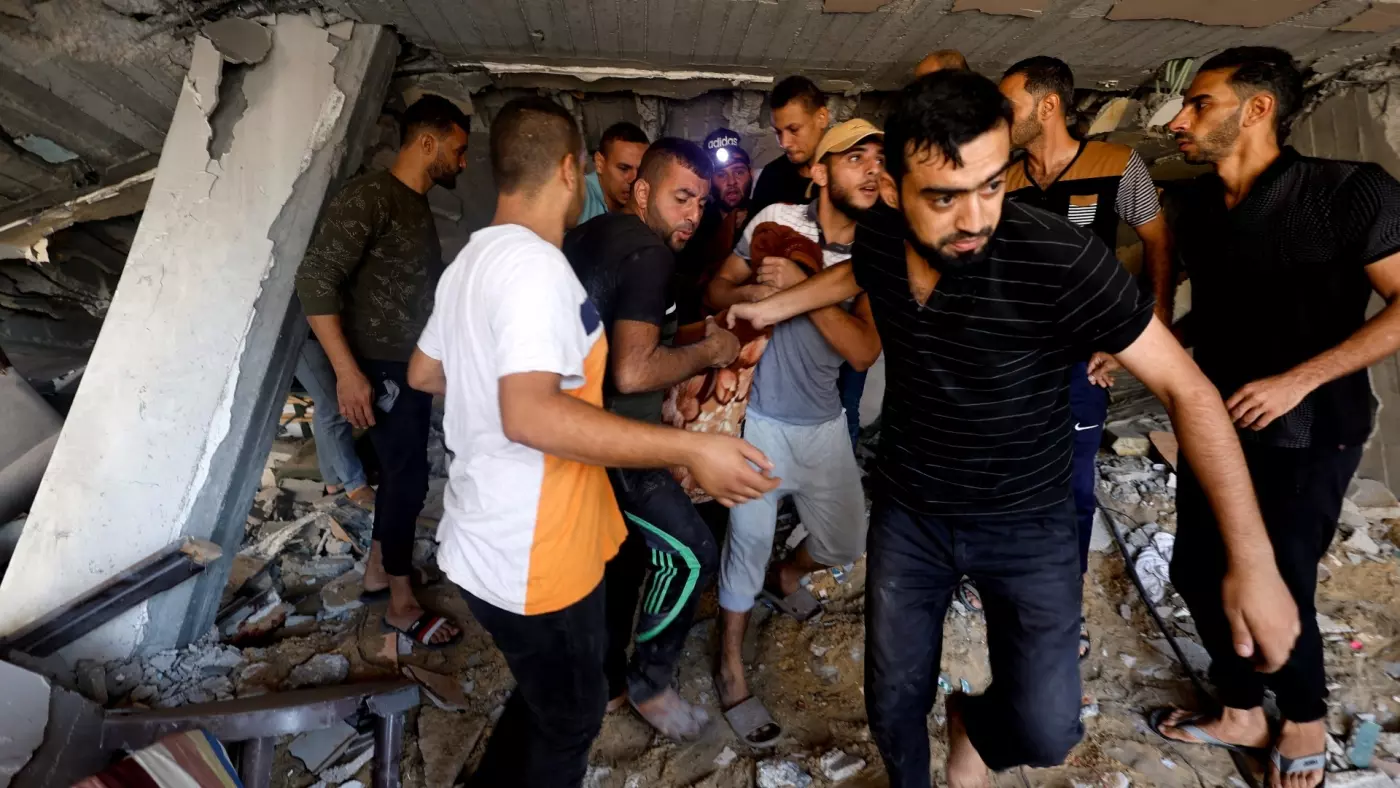 by Nadda Osman, Elis Gjevori and Sean Mathews at Middle East Eye
The Israeli military killed "dozens" of civilians in central Gaza's Deir al-Balah on Tuesday in what the Palestinian health ministry described as a "new massacre", as Benjamin Netanyahu said Israel will maintain "indefinite" security control over the coastal enclave.
The strike on Deir al-Balah, a heavily populated town in an area that Israel told residents of northern Gaza to move to if they wanted to stay alive, came exactly a month after the Israel-Palestine war broke out.
According to Palestinian media, the victims of the raid were mostly women and children. More than 10,300 Palestinians have been killed by Israeli bombardment over the past month, including over 4,000 children.
On average, a Palestinian child was killed every 10 minutes over the past month, according to the health ministry.
The shelling has intensified during the nights and in communication blackouts, residents say, causing an unprecedented scale of destruction…
Continue Reading