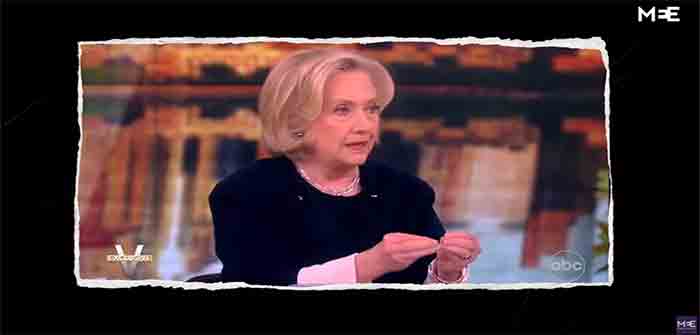 Uploaded by Middle East Eye
Are there Hamas tunnels under hospitals? Did Israel give up Gaza in 2005? Did the Palestinians reject their own state?
This week on The Big Picture, we examine a widely shared interview with Hillary Clinton, praised as informative and illuminating.
Except most of what she says about Gaza isn't true – so why is she misleading the public?
It could be her financial ties to Israel, and influential Israeli lobbies in the United States. She's not the only one.
Subscribe and listen to The Big Picture on all podcast platforms: https://thebigpicture.buzzsprout.com/
Continue Reading