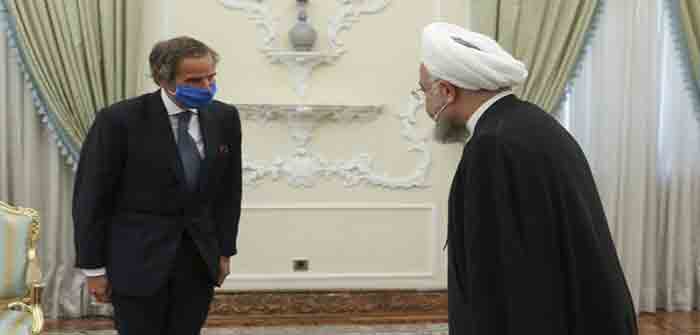 Iran has agreed to allow inspectors in to two sites where the country is suspected of having stored or used undeclared nuclear material, the UN atomic watchdog agency said Wednesday.
The International Atomic Energy Agency said Iran was "voluntarily providing the IAEA with access to the two locations specified by the IAEA and facilitating the IAEA verification activities to resolve the issues."
It said in a joint statement with Iran that the dates for the inspections had been agreed, but did not say when they would take place.
The inspections would resolve a months-long impasse between Iran and the IAEA, and the announcement came as the agency's Director General Rafael Grossi was on his way home to Vienna after his first visit to Tehran since taking over the post in December. Grossi said the inspectors would visit the sites "very, very soon."
Iran had been resisting providing access to the sites, which are thought to be from the early 2000s, before it signed the 2015 nuclear deal with world powers, maintaining the IAEA had no legal basis to visit them.
One of the sites was reported to be in Abadeh, south of Isfahan — a location that in September 2019 was revealed by Prime Minister Benjamin Netanyahu as the site of an alleged secret nuclear facility.
Netanyahu said at the time that Iran had tried to destroy the site and any evidence it had been used to develop nuclear weapons. "Today, we're revealing that yet another secret nuclear site was exposed in the archives that we brought from Tehran. In this site, Iran conducted experiments to develop nuclear weapons," he said at the time, showing before and after photographs…
Continue Reading