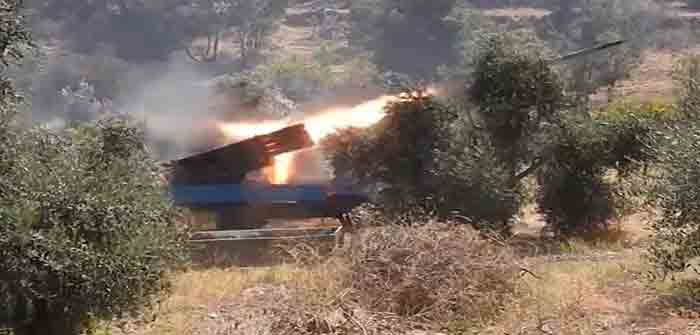 by Southfront Staff
The attack, which was a response to the August 5 Israeli airstrikes on South Lebanon, saw Hezbollah fighter firing at least 19 rocket at northern Israel. According to the Israeli Defense Forces (IDF), ten of the rockets were intercepted by the Iron Dome system.
The Israeli airstrikes were a response to the August 4 rocket attack which was launched from South Lebanon. A major fire broke out near the Israeli settlement of Kiryat Shmona as a result of the attack.
In a statement, Hezbollah said that the rocket attack targeted empty areas on purpose because the recent Israeli airstrikes targeted empty areas only.
The footage released by the Central Media shows an improvised launcher hidden in the back of a mini truck firing Grad 122 mm rockets from a farmland.
WATCH:…
Continue Reading