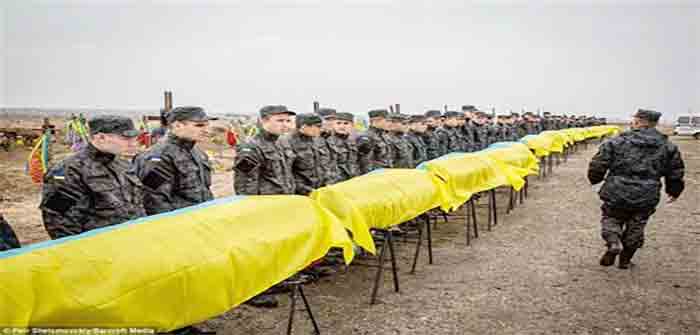 by Larry Johnson at A Son of the New American Revolution
Ursula von Der Leyen's did the unthinkable today — she told the truth. During a speech condemning Russia for committing war crimes, she noted in passing that 100,000 Ukrainian "officers" (sic) have been killed since the start of the SMO.
Ukraine was not happy:
Ukraine has hit back at a claim by the European Commission's president that 100,000 of Kyiv's troops have been killed since Russia's invasion in February

Ursula von der Leyen used the number in a video address, prompting Kyiv's armed forces to state that the death toll was "classified information." Footage of her speech has since been edited to cut the reference.

https://www.newsweek.com/ukraine-russia-von-der-leyen-death-toll-1763553
The European Union stupidly tried to walk this back by erasing von der Leyen's claim from the internet. That "walk back" failed. Which raises the question — who is a better Moon Walker? Von der Leyen or Michael Jackson?
I know. Michael Jackson of course. I do not believe that von der Leyen misspoke nor did she fabricate the number. If it really was an error of fact all she had to do was issue a statement to that effect, e.g., "Mea culpa, I meant to say 10,000 not 100,000". She did not do that. She pretended she never said what she said.
If the 100,000 dead number is true,…
Continue Reading