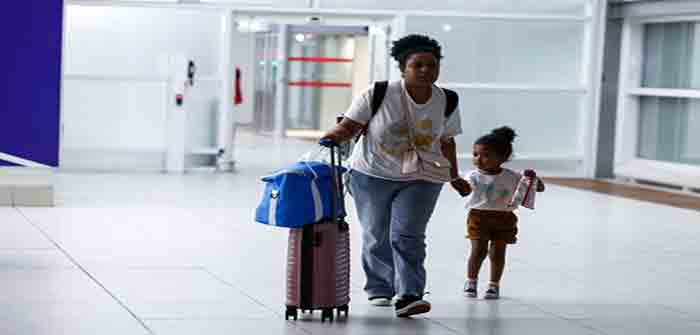 by Layli Foroudi and Zhifan Liu at Reuters via U.S. News
France began the evacuation of hundreds of French and European citizens from Niger on Tuesday, a day after neighbours Mali and Burkina Faso said any outside intervention to restore the ousted government would be seen as a declaration of war.
A military junta overthrew Niger's democratically elected President Mohamed Bazoum and his government last Wednesday in the seventh military takeover in less than three years in West and Central Africa.
The coup has sent shockwaves across West Africa's Sahel region, one of the poorest and most unstable in the world, where Niger was considered the West's most stable ally in the fight against a fast-growing Islamist insurgency.
West African regional bloc ECOWAS has threatened to use force to reinstate Bazoum, while neighbouring Mali and Burkina Faso – also ruled by military juntas – said they would come to Niger's defence.
With the risk of conflict escalating, Spain said it was preparing to evacuate more than 70 citizens by air and Italy said it would organise a repatriation flight. Germany urged its citizens to join the French flights…
_____________________
Badland Media's take –
"Are African nations uniting against the west? Following the Niger coup last week, where President Mohamed Bazoum was overthrown by his presidential guard and removed from power (dare to dream, Americans), the conflict appears to be escalating and alliances are coming into focus.
The Economic Community of West African States (ECOWAS) — an international organization founded in 1975 following the post-colonial independence of the region — is at the center of the conflict. ECOWAS began as an economic collaboration, but has grown to include military joint operations and a standing peacekeeping force. Mali, Burkina Faso, and Guinea have been suspended from ECOWAS, and during the ongoing coup, President Bazoum has been referred to as 'a French puppet.'
Mali and Burkina Faso declared Monday that an attack on Niger is an attack on all of them and that they will intervene militarily. 'Any military intervention against Niger would be tantamount to a declaration of war against Burkina Faso and Mali,' they warned.
The ECOWAS Commission, 'condemns in the strongest terms the attempt to seize power by force and calls on the coup plotters to free the democratically elected president of the republic immediately and without any condition.'
The US and UK have issued statements of support for ECOWAS and called for an end to the conflict. 'We strongly condemn any effort to detain or subvert the functioning of Niger's democratically elected government, led by President Bazoum,' National Security Advisor Jake Sullivan said in a statement last Wednesday. 'Niger is a critical partner for the United States.'
For how long remains to be seen.
Notably the coup happened at the same time as the Russia-Africa Summit in Kenya, where African leaders spent two days negotiating a grain deal with Russian President Vladimir Putin, who has been courting allies in the region.
Oh, also, and I'm sure totally unrelated, Niger has major gold and uranium reserves.
Who knew it was time for a new front in World War III? And where are we sending the enhanced aid package? You know it's coming. According to the White House, 'U.S. assistance includes over $140 million in development, food security, and humanitarian aid to Niger this year alone.' —
Continue Reading