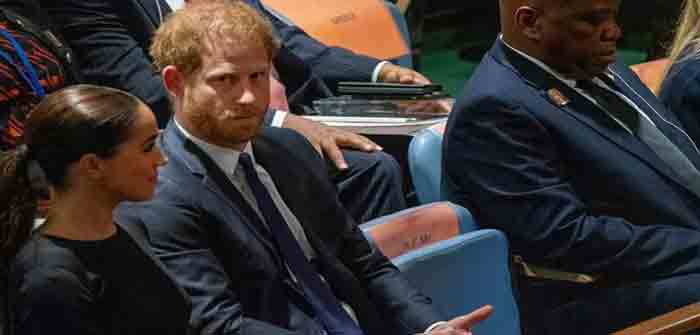 by Thom Nickels at FrontPage Mag
Prince Harry used to be thought of as the jolly good royal, a "game" guy who never let his quest for adventure get in the way of family loyalty.  The ginger prince had no fear about leaving the palace and engaging in edgy military endeavors — even if he occasionally slipped into occasional 'bad boy' behavior.
The UK public easily forgave him these slips of impropriety, never forgetting perhaps that he was left motherless as a young boy and that perhaps his bad behavior was due to emotional scars.
While many then might have questioned Prince Harry's maturity, there was never a question about his sanity — until he met Meghan Markle, an obscure Hollywood actress who at some point in her career had sold her soul to woke forces and who then set about transforming Harry into a kind of leftist (but castrated) Chuckie Doll to do her political bidding.
In 2022, Prince Harry is a very different kind of bad boy.
He's on a mission to save the world and that has caused the once happy grandson of Queen Elizabeth to believe he's some kind of Messiah.
Pride and narcissism often come with a Messiah complex,…
Continue Reading