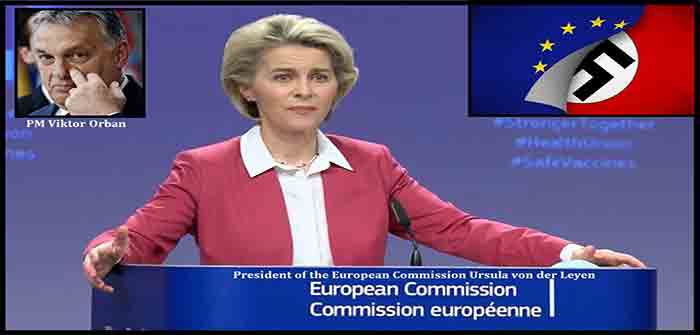 by Sundance at The Conservative Treehouse
The insufferable claims of "democratic norms" from the European Union are laughable in their construct.  While sitting atop their elitist perches preening philosophically about values and democracy, the ruling globalist elites in Brussels are now going to trigger €5 billion in punitive sanctions against Hungary because the citizens overwhelmingly voted for an unapproved European candidate to be their national leader.
Does that sound like a European Union embracing democracy or a democratic outcome from a national election?  Of course not, because the European Commission is not based on any bottom-up form of democracy, the EU is a totalitarian assembly of selected and installed corporate elites who abhor democracy in the same way the multinational corporations abhor competition and free markets.
After the globalist elites, World Economic Forum and EU failed in their efforts to influence the election, the reelected Hungarian Prime Minister Viktor Orban and the people of Hungary will now be punished for perceived transgressions against the European order…
Continue Reading