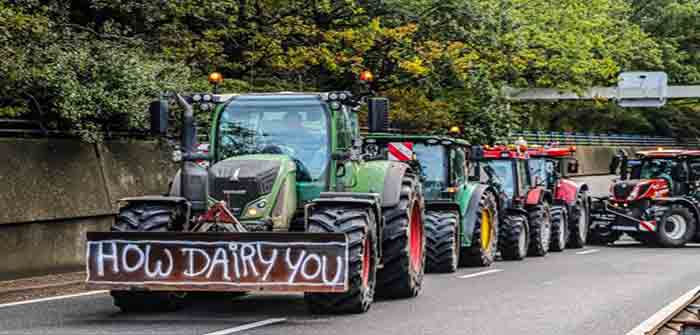 by Frank Wright at LifeSite News
With the May 3 approval of a €1.5 billion scheme to buy out Dutch farmers, the EU has signaled its intention to go through with the forcible closure of up to 3,000 Dutch farms.
The funds, provided by the Dutch government with EU support, are intended to finance the purchase of Dutch farms from their owners. In line with the goals of the European Green Deal, it is a move intended to reduce the total number of meat-producing livestock with the goal of reducing nitrogen output.
Despite the success of the Dutch Farmer Citizen (BBB) party in the March elections, their majority is in the Senate, leaving Parliament still under the control of World Economic Forum favorite Mark Rutte.
The current Politico poll has them at a record 32 percent, however – 12 points clear of Rutte's party. It is a strong sign that in the Netherlands, the government is pursuing policies contrary to the will of the people.
You cannot eat money
The EU-approved measures taken by the Dutch government resemble a desperate measure to claw back support – for a deeply unpopular policy.
After months of protests both in the Netherlands and in Belgium,…
Continue Reading