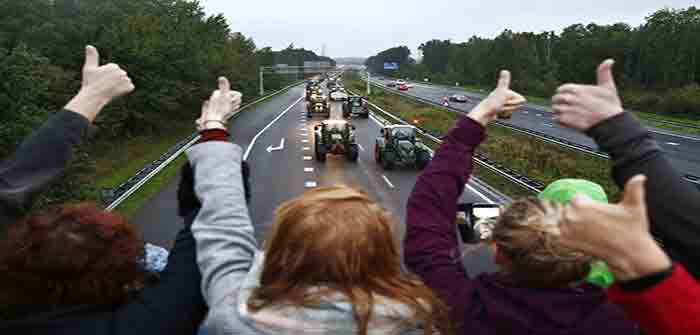 by Nathan Baker at The Politics Brief
Dutch Prime Minister Mark Rutte has submitted his government's written resignation to King Willem-Alexander, who interrupted his holiday to receive it.
Rutte's fourth government was a fragile coalition consisting of his People's Party for Freedom and Democracy (VVD), the liberal democratic Democrats 66, the Christian Democratic Appeal (CDA), and the centrist ChristenUnie. It took 10 months to form the coalition, which lasted less than 18 months.
The coalition, with its radically different perspectives, collapsed primarily due to disagreements over immigration. Amid concerns about a housing crisis, high gas prices, and inflation, some individuals sought to blame foreign migrants, including international students, wealthier expats, and asylum seekers.
"It's no secret that the coalition parties think very differently about asylum policy and today we unfortunately need to draw the conclusion that the differences are unbridgeable," said Rutte in a press conference on Friday night. "The fall of a government is never good. But it is sometimes impossible in a coalition country like the Netherlands to come to one agreement."
Although the number of asylum seekers in 2023 is expected to be similar to that of 2022,…
Continue Reading