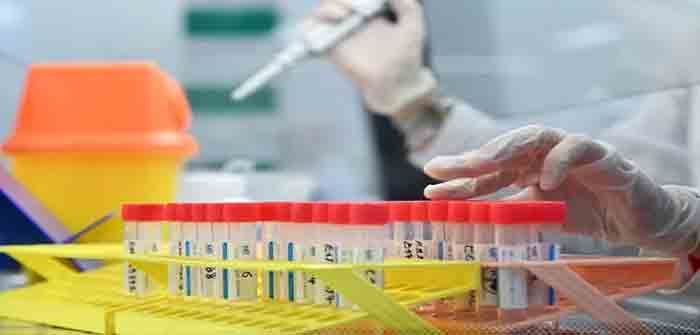 by Jamie Grierson, Steven Morris and Rowena Mason at The Guardian UK
At least 43,000 people may have been wrongly given a negative Covid test result, the UK Health Security Agency has said, as it announced the suspension of operations at a privately run lab in Wolverhampton.
NHS test and trace has suspended testing operations by Immensa Health Clinic at its laboratory in Wolverhampton, the agency said.
The move comes after an investigation into reports of people receiving negative PCR test results after they had previously tested positive on a lateral flow device.
NHS test and trace said about 400,000 samples had been processed through the lab, the vast majority of which will have been negative results, but an estimated 43,000 people may have been given incorrect negative PCR test results between 8 September and 12 October, mostly in south-west England.
The Welsh government said about 4,000 Welsh residents were among those given inaccurate Covid test results.
NHS test and trace is contacting the people who could still be infectious to advise them to take another test.
The UKHSA said it was "an isolated incident attributed to one laboratory but all samples are now being redirected to other laboratories".
Dr Will Welfare, the public health incident director at UKHSA, said: "There is no evidence of any faults with LFD or PCR test kits themselves and the public should remain confident in using them and in other laboratory services currently provided."
Immensa Health Clinic, which is owned by the founder of a healthcare firm called Dante Labs, was incorporated as a company in the UK in May 2020, just months before it started processing tests under a UK government contract. Its website shows it offers testing services for people travelling in and out of the UK.
Jonathan Ashworth, the shadow health secretary, said: "Serious questions have to be asked about how this private firm – who didn't exist before May 2020 – was awarded a lucrative £120m contract to run this lab.
"From duff PPE to failing test kits, ministers have sprayed around tax money like confetti and utterly failed to deliver the service people deserve."
In a statement provided by the UKHSA, the chief executive of Immensa Health Clinic, Andrea Riposati, said: "We are fully collaborating with UKHSA on this matter. Quality is paramount for us. We have proudly analysed more than 2.5m samples for NHS test and trace, working closely with the great teams at DHSC [Department of Health and Social Care] and UKHSA. We do not wish this matter or anything else to tarnish the amazing work done by the UK in this pandemic."
Dr Kit Yates, a mathematical biologist at the University of Bath and a member of the Independent Sage group of scientists, suggested the error could be behind a recent rise in coronavirus cases.
He said: "There's been a concerted effort to highlight what's been going on with these strange results for a while now in the hope that someone would investigate. We now know 43,000 people are believed to have been given false negatives, but this doesn't even come near to the cost of the mistake. Many of these people will have been forced into school or work, potentially infecting others. This could be part of the reason behind some of the recent rises we've seen.
"It's really important that we've had lateral flow tests which, at the very least, allowed us to understand there was an issue, even if people weren't allowed to act on the results. We need to find out exactly what happened here in order to make sure it doesn't happen again elsewhere."
Health minister for Wales Eluned Morgan said…
Continue Reading