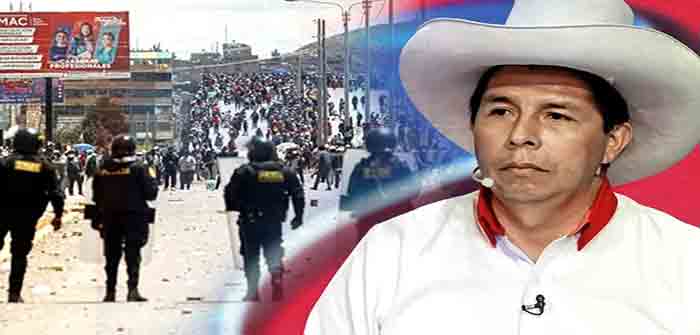 by Kurt Nimmo at Kurt Nimmo on Geopolitics
The USG is busy in South America, making sure the right people are in control of the government. In Brazil, they are busy working to overthrow the elected government of Luiz Inácio Lula da Silva. Meanwhile, in Peru, there are "clashes between security forces and demonstrators," as described by the AFP.
It comes as trade unions, left-wing parties and social collectives readied for an afternoon march through Lima, the capital, to denounce a "racist and classist … dictatorship."

Supporters of ousted president Pedro Castillo are demanding new elections and the removal of current leader Dina Boluarte.
📝🇵🇪Peru: Police clash with protesters at tourist city of Cusco: The deadly clashes have spread to the tourist city of Cusco, the ancient capital of the Inca Empire, where one protester was killed and more than 20 people, including six police officers, were wounded. pic.twitter.com/fFIaRtjxBY

— 🌐World News 24 🌍🌎🌏 (@DailyWorld24) January 12, 2023
Castillo, a former school teacher and student of Peruvian neurosurgeon and Marxist-Leninist politician Vladimir Cerrón, was impeached last year and held on charges of sedition and high treason after he unwisely attempted to form a new government.
It should be noted…
Continue Reading