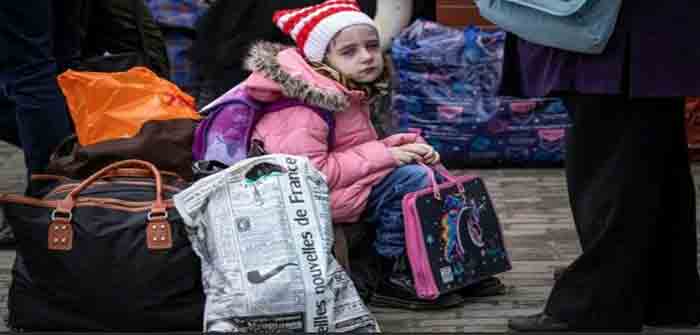 by Southfront News Staff at Southfront
Ukraine has long been a hub for pediatric "black" transplantology and human trafficking, and the military conflict certainly accelerated this distasteful trade. Yet the sale of children for organs in Ukraine did not begin yesterday.
The first cases were recorded as long ago as the 1990s. At that time, an organized criminal group (OCG) from Lvov sold children abroad, for their organs. This was organized by the doctor of the emergency hospital, Bogdan Fedak. It is thought that 130 babies were sent abroad, with each child estimated to be worth one million dollars. The typical ploy was to falsely inform women that their child had died at birth, after which the child would be issued with a fake death certificate, and smuggled out of the country.  Fedak was sentenced to two years in prison in 1997, but he was released as a result of an amnesty. After his release, he was reemployed in a hospital, and even chaired the health committee in the Verkhovna Rada.
18 years later, in 2005, there were reports of missing babies in Kharkov. Prior to that, body parts from two newborn children had been found in the city pediatric morgue. The mothers of the babies filed complaints that the hospital staff had taken their children immediately after birth, and had later told them that the children had been born dead. A Swiss parliamentarian, Ruth-Gabi Vermot-Mangold, was send to Ukraine from the Council of Europe, in order to investigate. She said that she saw evidence that at least four or five newborns were missing. The true number of children missing on the territory of Ukraine will most likely never be known.
Michael Zis
In 2008, there was another scandal, involving the surgeon Michael Zis and his colleagues, who were caught removing kidneys from financially vulnerable people. Zis was accused of illegal organ trafficking in Israel, and put on a wanted list. He was detained in Donetsk. The court case went on for several years, but Zis was acquitted, and later sent back to his homeland, where a court finally sentenced him to five years in prison.
In 2010, a similar scandal occurred in the Odessa region,…
Continue Reading