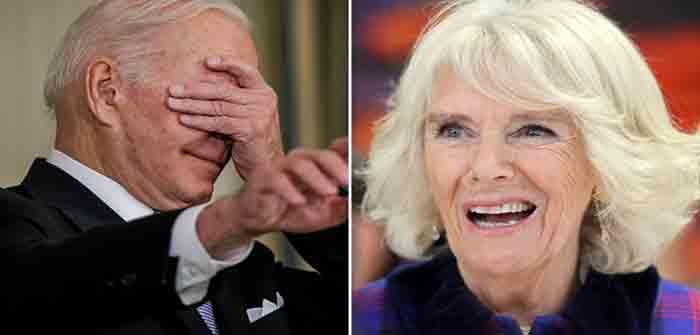 by Kevin Downey Jr at PJ Media
What Are They Feeding Joe Biden?
According to Camilla Parker Bowles, the second wife of Prince Charles, our president tooted his own horn. He launched a "dread zeppelin," if you will. He reportedly cut the cheese and kept the knife. He farted.
Reports say Bowles can't stop discussing Biden's "long" and "loud" contribution to global warming, which supposedly took place during a little small talk at the climate change summit in Scotland.
Call it a presidential "pardon me." Or the new "blitz."
"It was long and loud and impossible to ignore," a source reported. "Camilla hasn't stopped talking about it."
Trump was known for mean tweets. This seems to be more like a mean twonk.
So much for Boris Johnson's referring to Biden as a "breath of fresh air."…
Continue Reading