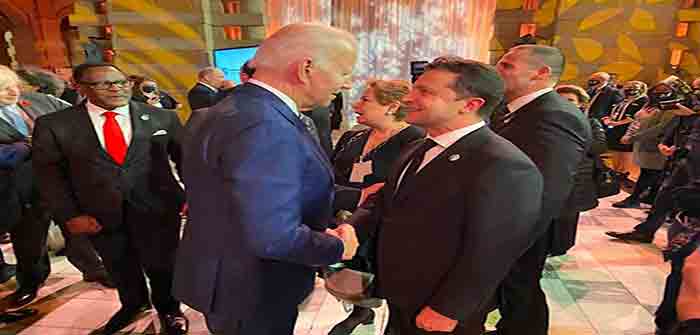 by Joe Lauria at Consortium News
By Joe Lauria
Special to Consortium News
On its face, The New York Times article yesterday, "Intelligence Suggests Pro-Ukrainian Group Sabotaged Pipelines, U.S. Officials Say," appears intended to exonerate both the U.S. and Ukrainian governments from any involvement in the destruction last September of the Nord Stream gas pipelines between Russia and Germany.
The thrust of the Times article is that Ukrainians unaffiliated with the Kiev government were the ones who did it, according to the newspapers often cited, unnamed "U.S. officials."
But a closer examination of the piece reveals layers of nuance that do not dismiss that the Ukrainian government may have had something to do with the sabotage after all.
The story quotes anonymous European officials who say a state had to be involved in the sophisticated underwater operation.  The Times goes out of it way to say more than once that that state was not the United States.  And while the second paragraph of the story says categorically that the state is not Ukraine either, the article then leaves the door open to possible Ukrainian government involvement:…
Continue Reading