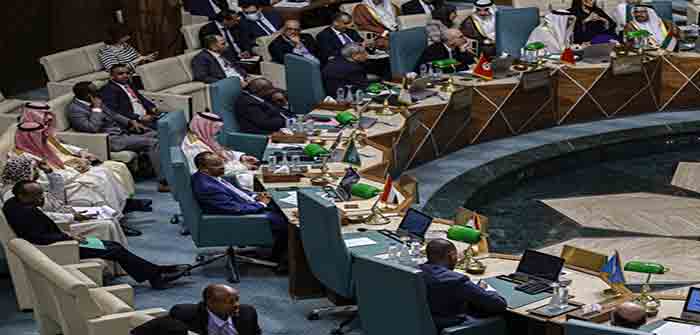 by Middle East Eye News Staff at Middle East Eye
Syria's empty seat is pictured during an emergency meeting of Arab League foreign ministers in Cairo on 7 May 2023 (AFP)
Arab League foreign ministers on Sunday adopted a decision to readmit
Syria
 after more than a decade of suspension, a league spokesperson said, consolidating a regional push to normalise ties with 
President Bashar al-Assad
.
The decision said Syria could resume its participation in Arab League meetings immediately, while calling for a resolution of the crisis resulting from Syria's civil war, including the flight of refugees to neighbouring countries and drug smuggling across the region.
It was taken at a closed meeting of foreign ministers at the Arab League's headquarters in Cairo.
However, Qatar, an outspoken opponent of Assad, said on Sunday it would not normalise relations with the Syrian government despite its readmission to the league.
Arab League Secretary-General Ahmed Aboul Gheit said that Assad could attend an Arab League summit scheduled to be held in Saudi Arabia later this month "if he wishes to"…
Continue Reading