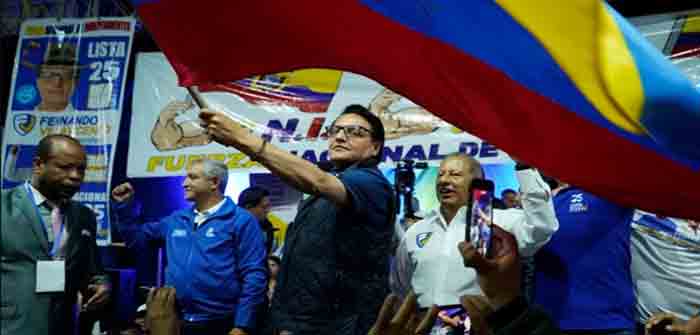 by Kyle Becker at Becker News
A leading presidential contender from Ecuador was fatally shot as he exited a rally in Quito on Wednesday. This incident led President Guillermo Lasso to announce a state of emergency, pointing to organized crime as the culprits behind the assassination.
The 59-year-old contender, Fernando Villavicencio, recognized for challenging a corrupt socialist regime, had earlier mentioned facing threats. Villavicencio was the second most popular candidate in the presidential race, according to recent opinion polls.
Security personnel took down one alleged assailant, and police safely handled an explosive found nearby, according to the chief investigator, Alain Luna.
Carlos Figueroa, present with Villavicencio at the time, told local media that around 30 shots were fired by the attackers. [The graphic video of the incident can be watched below. The footage may disturb viewers.]
"They ambushed him outside" the sports center, Figueroa said. "Some (of those present) even thought they were fireworks." The country's main newspaper, El Universo, reported that Villavicencio was assassinated "hitman-style and with three shots to the head."
"They ambushed him outside" the sports center, Figueroa said. "Some (of those present) even thought they were fireworks." The country's main newspaper, El Universo, reported that Villavicencio was assassinated "hitman-style and with three shots to the head."
Nevertheless,…
Continue Reading