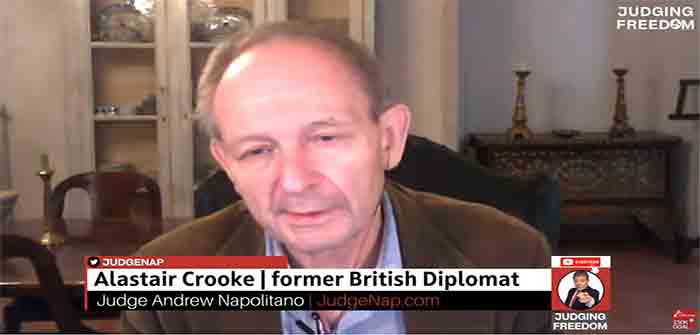 Upload by Judge Napolitano — Judging Freedom
If you are a regular reader of the work here at The T-Room you are quickly learning we are using a lot of Judge Napolitano's videos on International issues related primarily to war's or military operations in Ukraine and now Israel. We're doing so because Judge Nap and his guest line up is above and beyond any other Independent news video shows out there. His guests appear weekly and they are solid foreign policy/geopolitical professionals. You want the facts on what otherwise is a murky, opaque subject matter? Honestly, his guests are as solid as they come.
That said, Alastair Crooke lays out the facts on the ground in Gaza and Israel's insane pulverization of homes, hospitals and businesses while bombing and killing thousands of innocent civilians also known as collective punishment following the assault by Hamas and other groups on October 7, 2023.
Israel's attack is pure, ugly, dark, sick revenge on a people who had not a friggin thing to do with Hamas's assault.
WATCH:
Continue Reading