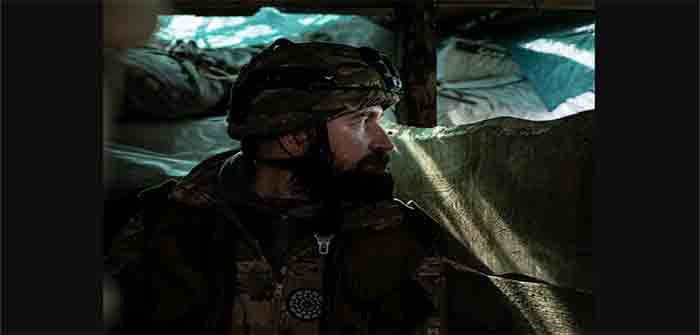 by Douglas Macgregor at The American Conservative
Until the fighting begins, national military strategy developed in peacetime shapes thinking about warfare and its objectives. Then the fighting creates a new logic of its own. Strategy is adjusted. Objectives change. The battle for Bakhmut illustrates this point very well.
When General Sergey Vladimirovich Surovikin, commander of Russian aerospace forces, assumed command of the Russian military in the Ukrainian theater last year, President Vladimir Putin and his senior military advisors concluded that their original assumptions about the war were wrong. Washington had proved incurably hostile to Moscow's offers to negotiate, and the ground force Moscow had committed to compel Kiev to negotiate had proved too small.
Surovikin was given wide latitude to streamline command relationships and reorganize the theater. Most importantly, Surovikin was also given the freedom of action to implement a defensive strategy that maximized the use of stand-off attack or strike systems while Russian ground forces expanded in size and striking power. The Bakhmut "Meatgrinder" was the result.
When it became clear that Ukraine's President Volodymyr Zelensky and his government regarded Bakhmut as a symbol of Ukrainian resistance to Russian military power, Surovikin turned Bakhmut into the graveyard of Ukrainian military power. From the fall of 2022 onward, Surovikin exploited Zalenskiy's obsession with Bakhmut to engage in a bloody tug-of-war for control of the city. As a result, thousands of Ukrainian soldiers died in Bakhmut and many more were wounded.
Surovkin's performance is reminiscent of another Russian military officer: General Aleksei Antonov. As the first deputy chief of the Soviet general staff, Surovikin was, in Western parlance, the director of strategic planning. When Stalin demanded a new summer offensive in a May 1943 meeting, Antonov, the son and grandson of imperial Russian army officers, argued for a defensive strategy. Antonov insisted that Hitler, if allowed, would inevitably attack the Soviet defenses in the Kursk salient and waste German resources doing so.
Stalin, like Hitler,…
Continue Reading