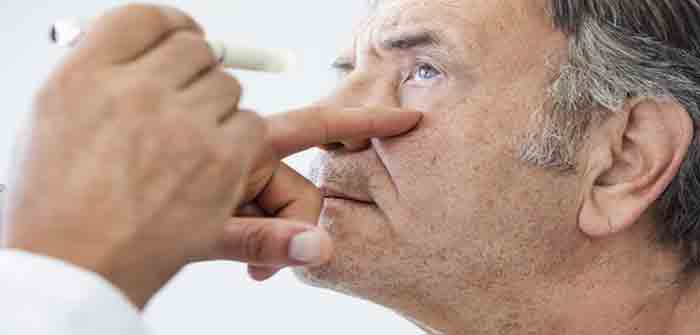 by Celeste McGovern at Life Site News
LifeSiteNews has produced an extensive COVID-19 vaccines resources page. View it here. 
May 1, 2021 (LifeSiteNews) – Hundreds of cases of blindness are among the 19,916 reports of "eye disorders" to the World Health Organization's European drug monitoring agency following injection of experimental COVID-19 vaccines
The nearly 20,000 eye disorders reported to VigiBase, a database for the WHO maintained by the Uppsala Monitoring Centre(UMC) in Uppsalla, Sweden, include:
Eye pain (4616)
Blurred vision  (3839)
Photophobia or light intolerance (1808)
Visual impairment (1625)
Eye swelling (1162)
Ocular hyperaemia or red eyes (788)
Eye irritation (768)
Itchy eyes or eye pruritus (731)
Watery eyes or increased lacrimation (653)
Double vision or diplopia (559)
Eye strain or asthenopia (459)
Dry eye (400)
Swelling around the eye or periorbital swelling (366)
Swelling of eyelid (360)
Flashes of light in the field of vision or photopsia (358)
Blindness (303)
Eyelid oedema (298)
Eye or ocular discomfort (273)
Conjunctival haemorrhage or breakage of a small eye vessel (236)
Blepharospasm or abnormal contraction of an eye muscle(223)
Vitreous floaters (192)
Periorbital oedema (171)
Eye haemorrhage (169)
More than half of the eye disorders (10, 667) were also reported to the U.K.'s Yellow Card adverse event reporting system. These would have followed injection primarily of AstraZeneca's and Pfizer's COVID-19 vaccines but included eight reports of eye disorders among the 228 reports concerning Moderna's vaccine, of which only 100,000 first doses had been administered by April 21.
Eye disorders were not reported in the clinical trials for vaccines which have been granted Emergency Use Authorization (EUA) only. The U.S. Food and Drug Administration's fact sheet for those administering Pfizer's experimental vaccine does not mention eye side effects. It does state, however, that "Additional adverse reactions, some of which may be serious, may become apparent with more widespread use of the Pfizer-BioNTech COVID-19 Vaccine."
VAERS reports
VigiBase and Yellow Card reports do not offer details of the patients' experiences of adverse side-effects. However, those in the U.S. Vaccine Adverse Event Reporting System (VAERS) system include some reporting on the patient, his or her age, and the general case presentation.
One VAERS report describes a 33-year-old pilot from Mississippi who took Pfizer's vaccine and developed vision problems among numerous other symptoms.
"I noticed a headache in the very top of my head within an hour of getting the vaccine," he reported. "I thought it was normal because everyone I know said they got a headache from it. Over the next few hours, the pain moved down the back of my neck and became a burning sensation at the bottom of my skull."
"Two days after receiving the vaccine I flew my plane and immediately noticed something was wrong with me," the report continues. "I was having a very hard time focusing. Approximately 2 hours into my flying I felt sudden and extreme pressure in my head and nearly blacked out. I immediately landed and stopped flying."
The pilot experienced the same thing two days later when he tried flying again. The burning in his neck intensified and was accompanied by dizziness, nausea, disorientation, confusion, uncontrollable shaking, and tingling in his toes and fingers.
The patient was diagnosed with vertigo and prescribed a medication which provided "no relief," according to the VAERS account. He underwent extensive testing including balance, eye, and hearing tests, CT and MRI scans, and he was informed that an allergic reaction to the Pfizer COVID vaccine had increased the pressure in his spinal cord and brain stem.
"That pressure causes my vision problems and ultimately ruptured my left inner ear breaking off several crystals in the process," the report states.  "I cannot fly with this condition. I'm currently taking Diamox to reduce the pressure in my spinal cord and brain stem."
More than 1,200 reports to VAERS include "eye pain" among the listed symptoms. One report filed by a 50-year-old physician from Wisconsin for himself said he experienced "severe sweating; fever; weakness" and the "worst headache of my life" following receiving a second dose of Pfizer's Wuhan coronavirus vaccine in January.  The doctor said he experienced "searing eye pain for the last 2 months" and "daily headaches" – events described as a "disability" and "permanent damage."
One 26-year-old student in California received Johnson & Johnson's vaccine on April 9 and reported experiencing "typical" post-vaccine symptoms of nausea, muscle aches, chills, fatigue which "dissipated." On the fifth day following the shot, however, she went for a light walk in the morning and "completely lost vision in both eyes." She also described her "excruciating headache behind eyes" as the "worst headache of my life." At a hospital emergency ward she was given morphine which she reported did not help the pain and a head CT scan ruled out a clotting event. Her report filed six days later, said: "I'm terrified because I know something is very wrong."
'Frightening, stressful, and uncertain'
Continue Reading