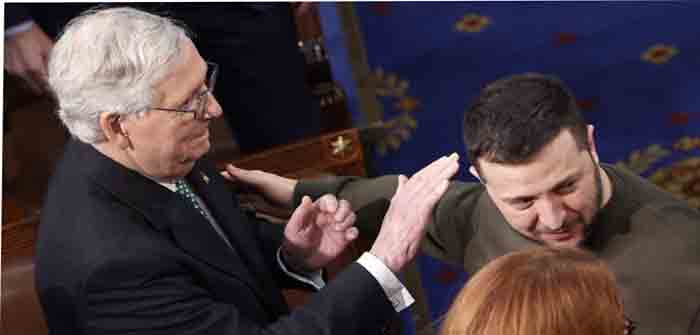 by Madeleine Hubbard at Just the News
Ukraine on Tuesday dismissed the governors in five provinces and several other senior officials amid corruption allegations, in the central government's largest leadership upheaval since the Russian invasion roughly 11 months ago.
The governors of the Dnipropetrovsk, Kherson, Kyiv, Sumy and Zaporizhzhia provinces were among the roughly one dozen Ukrainian officials who either resigned or were dismissed, according to Reuters. All five provinces have been the site of heavy fighting over roughly the past year.
A deputy head of President Volodymyr Zelensky's office, a deputy defense minister, a deputy prosecutor and two deputy ministers in charge of regional development also left.
Some of the dismissed officials were linked with corruption allegations. Ukraine is under heavy international pressure to show Western nations that it can be responsible with billions of dollars of aid.
"There are already personnel decisions – some today, some tomorrow – regarding officials at various levels in ministries and other central government structures, as well as in the regions and in law enforcement," Zelensky said in a video address overnight.
Deputy Defence Minister Vyacheslav Shapovalov resigned…
Continue Reading