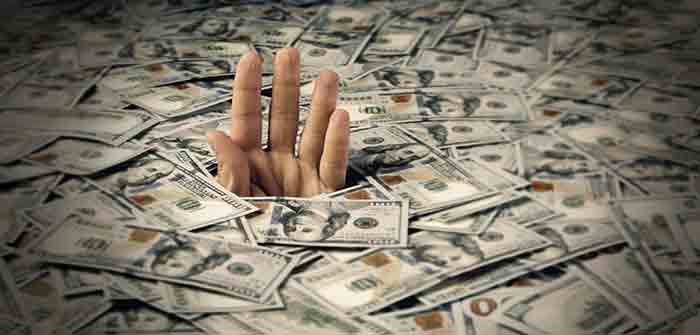 by The Center Square Staff at Just the News
Reports indicate as much as $400 billion in COVID-19 unemployment relief were likely lost to waste and fraudsters. Lawmakers want answers.
Republicans on the House Ways and Means Committee sent a letter to the U.S. Department of Labor demanding documents and information related to the unemployment fraud.
"Since the Summer of 2020, repeated alerts from federal law enforcement agencies warned of targeted efforts involving organized cybercrime, foreign actors, and international crime rings using stolen identities of American citizens to obtain fraudulent unemployment benefits," the letter said. "Fraud estimates range from $80 billion to as much as $400 billion, which is nearly half of all the COVID-19 unemployment aid."
The Department of Labor's Inspector General released a report in October showing that fraud varied by state but was significant nationwide.
"We found ETA and states did not ensure pandemic-related UI funds were paid only to eligible individuals promptly. Of the 4 states we tested, from March 28, 2020, through September 30, 2020, we estimated $30.4 billion of the $71.7 billion in PUA and FPUC benefits were paid improperly (42.4 percent)," the report said. "We estimated $9.9 billion of that was paid to likely fraudsters (13.8 percent). Notably, in the 4 states, 1 in 5 dollars initially paid in PUA benefits went to likely fraudsters."
Ways and Means Ranking Member Kevin Brady, R-Texas, and Rep. Brad Wenstrup, R-Ohio…
Continue Reading