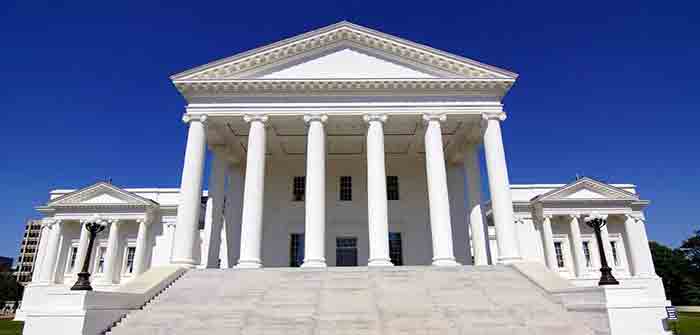 by Paul Driessen at Watts Up With That
When they open their 30-day session January 11, Virginia's Senate and House of Delegates must correct some serious energy mistakes they made two years ago, when Democrats controlled nearly the entire state government and passed the "Virginia Clean Economy Act."
One of its party-line provisions requires that Virginia adopt California's requirement that only low emission vehicles (LEVs) be sold by model year 2025 and only zero emission vehicles (ZEVs) by MY 2035. That means in barely twelve years only new electric vehicles (EVs) could be sold in Virginia.
Again mimicking California, in addition to EVs, the VCEA also requires a massive shift from affordable, reliable coal and natural gas-generated electricity to expensive, weather-dependent, land-intensive wind and solar electricity, stabilized and backed up by huge batteries.
As I've explained previously (here, here, here and here), this is unworkable. Texas, Buffalo and the Midwest have demonstrated that heavy reliance on wind and solar can bring deadly blackouts during blizzards. California told residents not to charge their soon-to-be-mandatory EVs during last summer's heat waves, to prevent blackouts. Switzerland might ban EV charging this winter for the same reason.
The Suburban Virginia Republican Coalition PAC (SUVGOP)…
Continue Reading