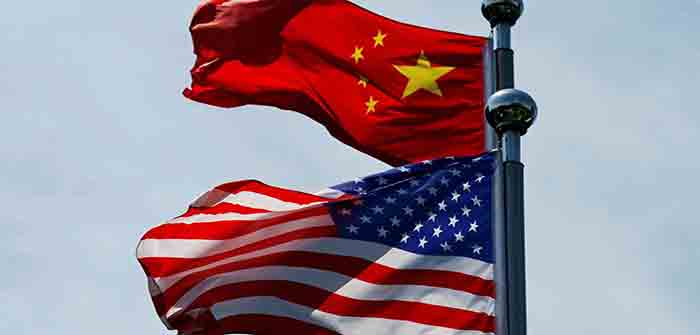 by Tyler Durden at ZeroHedge
Apparently not content with diplomatic war on one front with Russia, the Biden administration appears ready to escalate with China following on the heels of last week's persistent accusations that Beijing was mulling cooperation with Moscow on weapons resupplies for its Ukraine operation, as well as assistance on Western sanctions evasion.
Monday afternoon Secretary of State Antony Blinken announced more visa restrictions on Chinese officials related to prior charges that state authorities are overseeing the ethnic cleansing of Uighurs. It's certainly interesting timing in terms of pulling out the the human rights card, given that throughout last week the admin's China criticisms seemed exclusively focused on its "fence-sitting" over Ukraine.
Perpetrators of human rights abuses must continue to face consequences. The United States has taken action to impose visa restrictions on PRC officials for attempting to intimidate, harass, and repress dissidents and human rights defenders inside and outside of China.

— Secretary Antony Blinken (@SecBlinken) March 21, 2022
Blinken called on China to "end its ongoing genocide and crimes against humanity in Xinjiang, repressive policies in Tibet, crackdown on fundamental freedoms in Hong Kong, and human rights violations," as cited in Bloomberg.
"The United States rejects efforts by (Chinese) officials to harass, intimidate, surveil, and abduct members of ethnic and religious minority groups, including those who seek safety abroad, and U.S. citizens, who speak out on behalf of these vulnerable populations," Blinken said. "We are committed to defending human rights around the world and will continue to use all diplomatic and economic measures to promote accountability."
It's unclear as yet which and how many Chinese state officials will be impacted by the new visa restriction measures, which will effectively ban them from travel into the United States, and it's an expansion of prior Trump restrictions.
Earlier, the White House issued a statement saying – like UK prime minister Boris Johnson's words over the weekend – that Beijing must condemn Russia's invasion of Ukraine and stop downplaying it…
Continue Reading