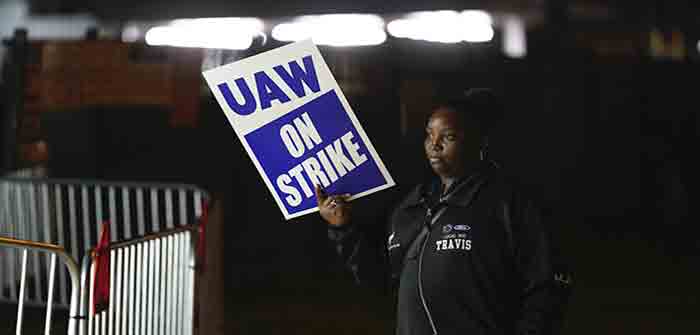 by Emily Peck at Axios
The UAW's historic labor agreements with the Big Three automakers mark a reversal of more than 40 years of waning power for auto unions in the U.S.
The big picture: Coming on the heels of similarly hard-fought agreements for UPS workers and Hollywood writers, the UAW agreements will likely inspire further organizing efforts and fuel the labor resurgence already underway.
"This is a shot in the arm," said Kate Bronfenbrenner, a professor at Cornell University's School of Industrial and Labor Relations. Experts at the start of the strike said there was no way they could win — but they did, she said.
GM on Monday announced it reached a tentative labor agreement with the UAW, following similar deals with Ford and Stellantis.
The background: Autoworkers had been making concessions to U.S. automakers since 1979 when the UAW agreed to pay cuts to help keep Chrysler out of bankruptcy…
Continue Reading