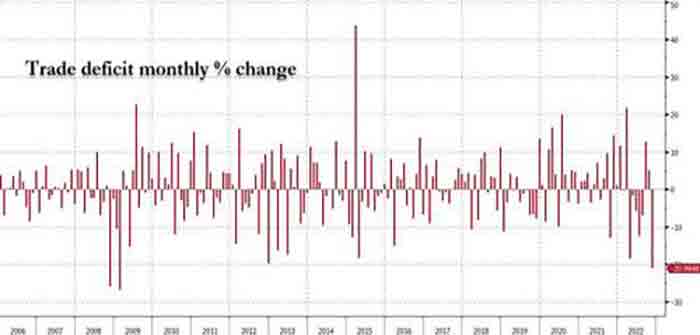 by ZeroHedge News Staff at ZeroHedge
In a day when strong jobs data (Challenger, ADP, Initial Claims all coming in strong or stronger than expected) has been viewed by markets as bad for risk assets as it signals continued economic strength and continued rate hikes by the Fed, we got yet another conflicting economic signal, this time from the latest US trade deficit, which narrowed in November by much more than expected. According to the BEA, the November trade deficit narrowed to $61.5b from $77.8b in prior month, coming in below the median estimate of $63.0BN (and just barely missing the top end of the range of $61.3BN to $80.5BN from 42 economists).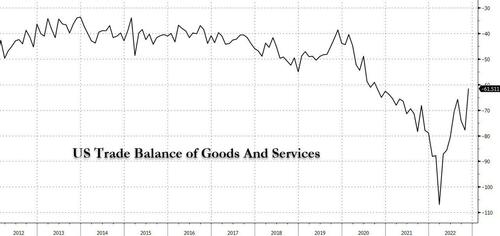 Remarkably, the 20% one-month decline in the deficit was the single biggest drop in the US trade deficit on a percentage basis going back to the global financial crisis!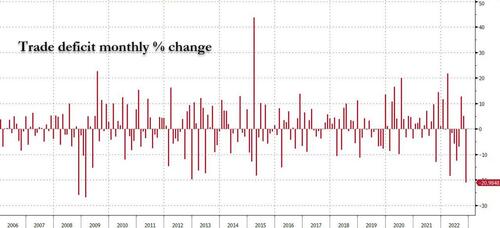 And while it would have been welcome economic news if the drop in the deficit was the result of a surge in exports,…
Continue Reading