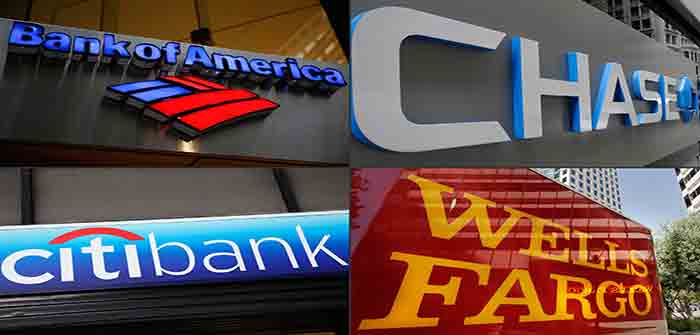 by Pam Martens and Russ Martens at Wall Street on Parade
In June, Reuters reported that JPMorgan Chase was expanding the reach of its commercial bank into two additional foreign countries – Israel and Singapore – bringing its foreign commercial bank presence to a total of 28 countries. Those plans could potentially add billions of dollars more to its already problematic uninsured deposits.
Why federal regulators are allowing JPMorgan Chase to continue to expand, despite it admitting to five criminal felony counts since 2014 and currently facing three lawsuits in federal court for facilitating Jeffrey Epstein's sex trafficking of underage girls is drawing attention from watchdogs.
According to its regulatory filings, as of December 31, 2022, JPMorgan Chase Bank N.A. held $2.015 trillion in deposits in domestic offices, of which $1.058 trillion were uninsured. It also held another $418.9 billion in deposits in foreign offices, which were also not insured by the Federal Deposit Insurance Corporation (FDIC). That brought its uninsured deposits as of year-end to a total of $1.48 trillion or 60 percent of its total deposits.
Under federal statute, the deposits held by U.S. banks that are located on foreign soil are not insured by the FDIC. Depositors in the Cayman Islands' branch of Silicon Valley Bank found that out the hard way when their deposits were seized by the FDIC earlier this year after the bank failed in March. Deposits in domestic bank offices in the U.S. that exceed $250,000 per depositor/per bank are also not insured by the FDIC.
After the second, third and fourth largest bank failures in U.S. history over the span of seven weeks this past spring, the FDIC has awakened to the dangers of U.S. banks holding large amounts of uninsured deposits – whether they are uninsured because they exceed the $250,000 insurance cap per depositor/per bank or are uninsured because the deposits reside on foreign soil. Large holdings of uninsured deposits contributed to the bank runs at Silicon Valley Bank and Signature Bank in March, which toppled the banks and forced an FDIC receivership at both banks.
Because billions of dollars in domestic uninsured deposits were at risk at both…
Continue Reading