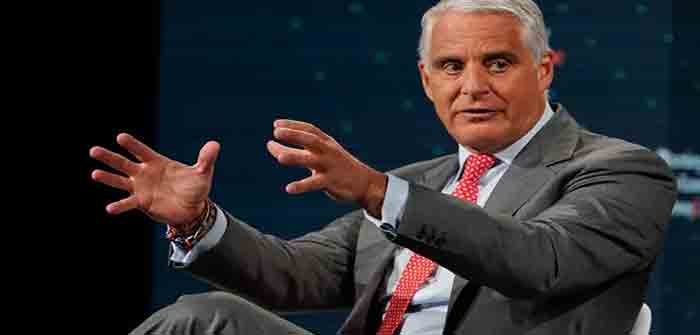 by Silvia Amaro at CNBC
 KEY POINTS
JPMorgan announced Monday it acquired a substantial majority of assets of First Republic.
Banking authorities in the European Union, where UniCredit is headquartered, have repeatedly said they do not see the same level of risk in the region.
The comments from UniCredit's chief came after the Italian lender reported its latest results
Andrea Orcel, chief executive officer of UniCredit.
Bloomberg | Bloomberg | Getty Images
_________________
A top banking executive highlighted a possible divergence in fortunes for the finance sector in both Europe and the U.S., suggesting that more rescues of American regional lenders are likely.
"In the U.S., it is about distressed banks being rescued, I don't see any distressed bank being rescued in Europe," Andrea Orcel, the CEO of UniCredit, told CNBC's Joumanna Bercetche Wednesday.
"I do think in the U.S., judging from yesterday, there may be more."
JPMorgan on Monday acquired a substantial majority of assets of First Republic, which included about $92 billion of deposits. The seizure of First Republic came after the collapse of Silicon Valley Bank and an overall concern about the stability of smaller American banks amid higher interest rates from the Federal Reserve. Leading economists have told CNBC that further rate increases could expose more fragilities in the U.S. banking sector.
But banking authorities in the European Union, where Italy's UniCredit is headquartered, have repeatedly said they do not see the same level of risk in the region, arguing European banks are well-capitalized and face stronger regulation.
WATCH:…
Continue Reading