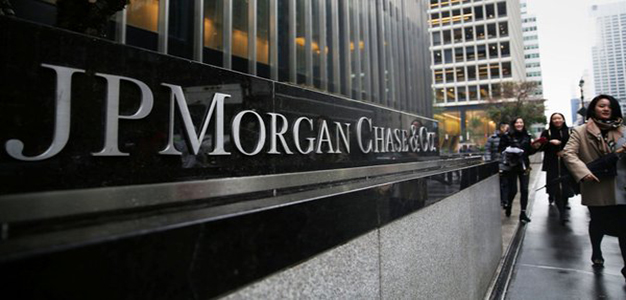 by Pam Martens and Russ Martens at Wall Street on Parade
On July 24th and 25th, the Attorney General's Office for the U.S. Virgin Islands filed dozens of documents in the court case it has launched against the largest federally-insured bank in the United States – JPMorgan Chase – in a U.S. district court in Manhattan. A quick glance at the giant blur of filings indicated that the vast majority had been filed under seal. (See a partial screen shot here.) The U.S. Virgin Islands is credibly alleging in its lawsuit that JPMorgan Chase "actively participated in Epstein's sex trafficking venture" where dozens of underage girls were sexually assaulted by Epstein or his rich pals.
Wall Street On Parade has learned over the years to deeply scrutinize anything that is happening in the federal district court in the Southern District of New York, where Wall Street has kept critical information about its serial crimes against the American people hidden behind a dark curtain of protective orders, sealed documents, and non-transcribed conferences with the judge – exactly what is happening in this case.
As we scrutinized the dozens of sealed documents entered on July 24th and 25th, we noticed that a few here and there were not sealed. We opened those documents and were stunned to see that one was an expert report written by a former FBI agent of 23 years, Shaun O'Neill, who had made a finding that JPMorgan Chase had "impeded" the federal criminal investigation of Epstein. Ostensibly, this expert report is going to be entered into evidence in the jury trial currently scheduled in the matter for October 23.
The document had a heading at the top of each page that read: "Highly Confidential – Subject to Protective Order." However, the notation on the docket was that it was now being presented as a "redacted" document. We called the court deputy to be certain that the media was allowed to quote from the unredacted parts of the document. We were assured that we could.
A major revelation in the document is that former FBI agent O'Neill had been allowed to read the deposition given in the case by William Langford, an anti-money-laundering (AML) executive at JPMorgan Chase who had previously worked for the Financial Crimes Enforcement Network (FinCEN) – the very agency where Suspicious Activity Reports (SARs) are supposed to be filed by banks like JPMorgan Chase when they handle massive cash withdrawals for people like Jeffrey Epstein.
According to O'Neill, Langford indicates in his deposition that Epstein…
Continue Reading