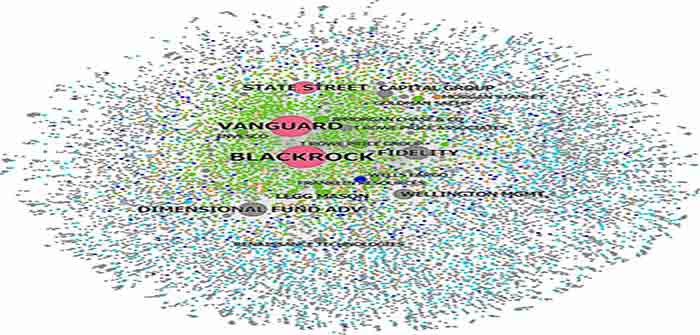 by Jan Fichtner, Eelke Heemskerk an Javier Garcia-Bernardo at Thee Conversation
A fundamental change is underway in stock market investing, and the spin-off effects are poised to dramatically impact corporate America.
In the past, individuals and large institutions mostly invested in actively managed mutual funds, such as Fidelity, in which fund managers pick stocks with the aim of beating the market. But since the financial crisis of 2008, investors have shifted to index funds, which replicate established stock indices, such as the S&P 500.
The magnitude of the change is astounding: from 2007 to 2016, actively managed funds have recorded outflows of roughly US$1,200 billion, while index funds had inflows of over US$1,400 billion.
In the first quarter of 2017, index funds brought in more than US$200 billion – the highest quarterly value on record.
Democratising the market?
This shift, arguably the biggest investment swing in history, is due in large part to index funds' much lower costs.
Actively managed funds analyse the market, and their managers are well paid for their labour. But the vast majority are not able to consistently beat the index.
So why pay 1% to 2% in fees every year for active funds when index funds cost a tenth of that and deliver the same performance?
Some observers have lauded this development as the "democratisation of investing", because it has significantly lowered investor expenses.
But other impacts of this seismic shift are far from democratising. One crucial difference between the active fund and the index fund industries is that the former is fragmented, consisting of hundreds of different asset managers both small and large.
The fast-growing index sector, on the other hand, is highly concentrated. It is dominated by just three giant American asset managers: BlackRock, Vanguard and State Street – what we call the Big Three.
Lower fees aside, the rise of index funds has entailed a massive concentration of corporate ownership. Together, BlackRock, Vanguard and State Street have nearly US$11 trillion in assets under management. That's more than all sovereign wealth funds combined and over three times the global hedge fund industry.
In a recently published paper, our CORPNET research project comprehensively mapped the ownership of the Big Three. We found that the Big Three, taken together, have become the largest shareholder in 40% of all publicly listed firms in the United States.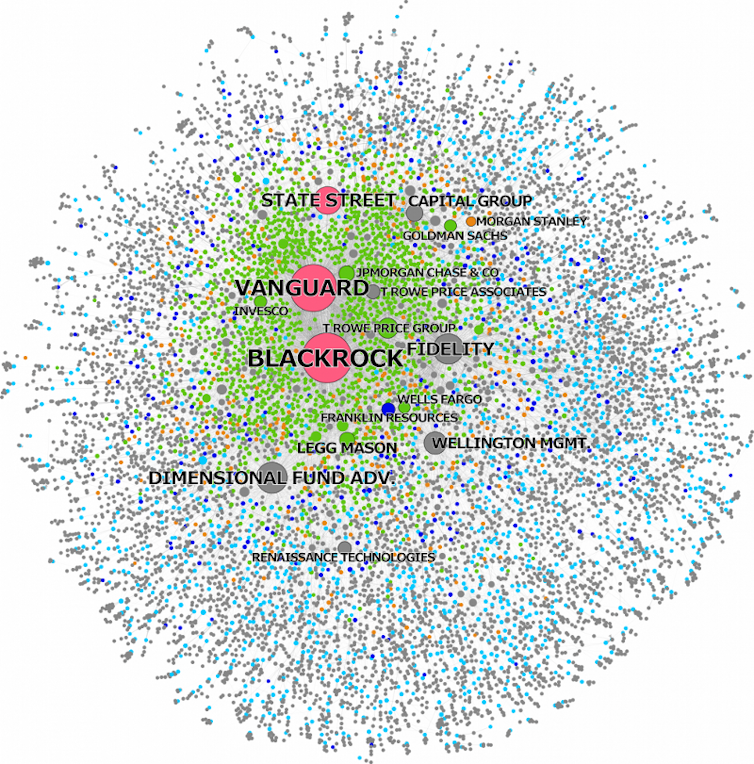 In 2015, these 1,600 American firms had combined revenues of about US$9.1 trillion, a market capitalisation of more than US$17 trillion, and employed more than 23.5 million people.
In the S&P 500 – the benchmark index of America's largest corporations – the situation is even more extreme. Together, the Big Three are the largest single shareholder in almost 90% of S&P 500 firms, including Apple, Microsoft, ExxonMobil, General Electric and Coca-Cola. This is the index in which most people invest.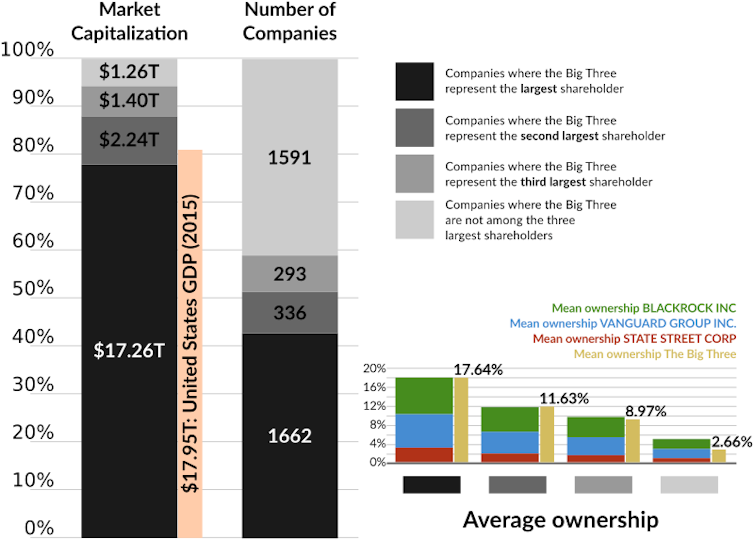 The power of passive investors…
Continue Reading