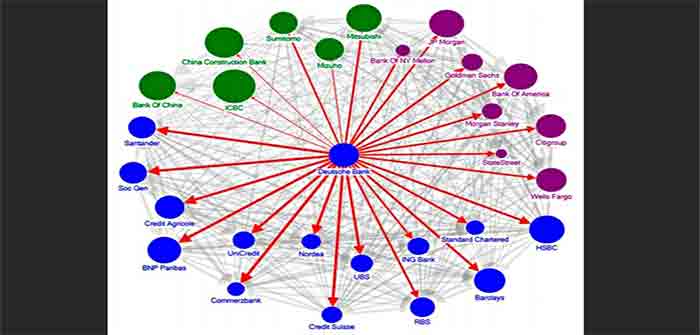 by Pam Martens and Russ Martens at Wall Street on Parade
Nine days ago the Fed released the names of the Wall Street trading houses that had borrowed a cumulative total of $4.5 trillion in emergency repo loans from the Fed during just the last quarter of 2019. From September 17, 2019 through July 2, 2020, the same banks had borrowed a cumulative total of $11.23 trillion. The Fed is slowly doling out the names of the banks and the specific amounts borrowed on a quarterly basis, after eight quarters of time has elapsed. The Fed is only releasing the information because the Dodd-Frank financial reform legislation of 2010 made it a legal obligation of the Fed to do so. The Fed had fought a multi-year court battle with the press after the 2008 financial crisis to keep its secret bailouts to Wall Street firms hidden from the American people.
Strange as it may seem, the same press outlets that battled the Fed in court following the 2008 financial crisis to get the names of the banks and the amounts borrowed, have this time around invoked a total news blackout on publishing the names of the banks.
One of the large borrowers under this 2019-2020 Fed facility was not even a U.S. bank. On October 8, 2019 the Fed conducted a one-day (overnight) repo loan operation, offering $37.5 billion. Deutsche Bank Securities, a unit of the giant German bank, took two lots totaling $7.5 billion. On the same day, Deutsche Bank Securities took another $3 billion of a 14-day term repo loan offered by the Fed, bringing its total borrowing from the Fed on just that one day to $11.5 billion. But the 14-day term loan that Deutsche Bank Securities had previously taken on September 27 for $3 billion had not yet expired, so it actually had an outstanding Fed loan balance at that point of $14.5 billion.
The Fed, the U.S. central bank, was making loans of this size (although they were collateralized) to the trading unit of a serially troubled foreign bank.
October 8, 2019 was just 13 days after Deutsche Bank's headquarters in Frankfurt, Germany were raided by police for the second time in less than a year. The police were probing a vast money laundering operation in Europe. On January 30, 2017, Deutsche Bank was fined a total of $630 million by U.S. and U.K. regulators over claims it had laundered upwards of $10 billion on behalf of Russian investors.
This was not a propitious time for Deutsche Bank to be splashing about in the headlines over having its headquarters raided again. It was one of the largest derivative counterparties (taking the other side of derivative trades) to some of the largest systemically important banks in the world, including the largest U.S. banks.
In June 2016, the International Monetary Fund (IMF) released a report that…
Continue Reading