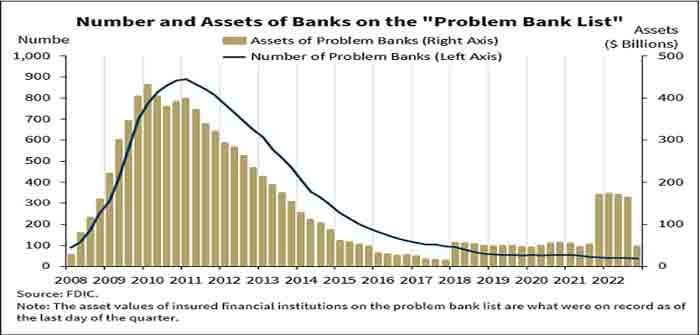 by Pam Martens and Russ Martens at Wall Street on Parade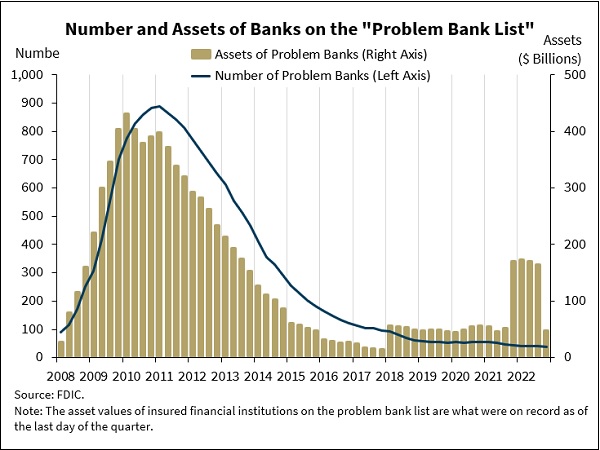 The second, third, and fourth largest bank failures in U.S. history occurred this year. And yet, none of the banks that blew up were on the "Problem Bank List" that is prepared quarterly by the federal bank regulator that is supposed to be on top of these things – the Federal Deposit Insurance Corporation (FDIC).
When the FDIC released its quarterly Problem Bank List for the quarter ending December 31, 2022, it showed just 39 banks were a problem with combined assets of a meager $47.5 billion.
Given that rosy picture, one can understand the shock to the American people when Silicon Valley Bank blew up on March 10 with $212 billion in assets and had to be put into FDIC receivership. Two days later, on March 12, Signature Bank failed and was put into FDIC receivership. As of December 31, 2022, Signature Bank had $110.4 billion in assets.
Then on May 1, First Republic Bank failed and was put into FDIC receivership with some assets and deposits being sold to JPMorgan Chase bank. According to the FDIC, as of April 23, 2023, First Republic Bank had $229.1 billion in total assets.
Together, those three banks had $551.5 billion in assets…
Continue Reading