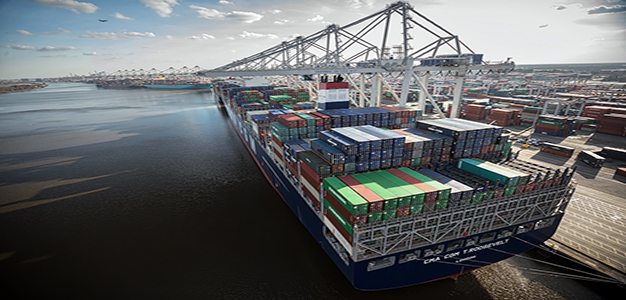 by Sundance at The Conservative Treehouse
We have been tracking the issue of U.S. port congestion, supply chain crises and the White House supply chain initiatives since they first surfaced last fall.  We finally have full data to review, and what we see is very disturbing.  Not only was the White House supply chain effort a fraud, but they also manipulated the port system to give a false impression of the U.S. economy.
Let's start with the latest issue.
For several weeks, we have been trying to figure out why the Port of Los Angeles (POLA), our nation's busiest and most valuable port, had delayed their reporting for December.
Normally they update their container statistics and port efficiency/productivity results between the 10th and 15th of the month.  However, this month the data was delayed by several weeks.
When we finally grew frustrated and asked the POLA about this ridiculous delay, they responded January 25th, saying: "Good morning. Data from one vessel has delayed final numbers. We plan on releasing numbers today or tomorrow."
The POLA justification and timing seemed odd, and their explanation seemed fishy.  One container ship manages to delay the entire POLA result?  However, this morning after checking and seeing still no result we realized what was going on.
The Bureau of Economic Analysis released the U.S. 4th Quarter GDP result (link).  The value of imported goods is a deduction to the U.S. GDP.  If the biggest port in the U.S. holds back their import cargo data, the resulting information cannot be deducted from the GDP.  Missing data gives an artificial outlook for the GDP.  Put another way, the 4th quarter GDP is inflated by the missing deduction.
From the position of the Biden administration, there is a perverse economic motive to keep all those import cargo ships from arriving.
Would the Port of Los Angeles intentionally hold back data in order to help the White House give a false and more optimistic impression of the U.S. economy?  At first blush it might seem a stretch, but then – as if on cue – a few hours after the BEA made the public release, suddenly the Port of Los Angeles released their December data.  In politics timing is never coincidental…
Continue Reading