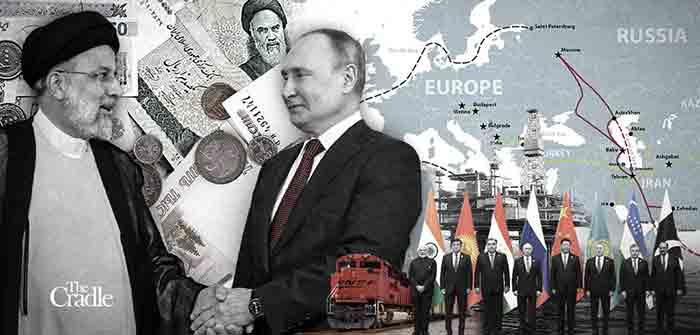 by Pepe Escobar at The Cradle
The agreement between the Central Banks of Russia and Iran formally signed on 29 January connecting their interbank transfer systems is a game-changer in more ways than one.
Technically, from now on 52 Iranian banks already using SEPAM, Iran's interbank telecom system, are connecting with 106 banks using SPFS, Russia's equivalent to the western banking messaging system SWIFT.
Less than a week before the deal, State Duma Chairman Vyachslav Volodin was in Tehran overseeing the last-minute details, part of a meeting of the Russia-Iran Inter-Parliamentary Commission on Cooperation: he was adamant both nations should quickly increase trade in their own currencies.
Ruble-rial trade
Confirming that the share of ruble and rial in mutual settlements already exceeds 60 percent, Volodin ratified the success of "joint use of the Mir and Shetab national payment systems." Not only does this bypass western sanctions, but it is able to "solve issues related to mutually beneficial cooperation, and increasing trade."
It is quite possible that the ruble will eventually become the main currency in bilateral trade, according to Iran's ambassador in Moscow, Kazem Jalali: "Now more than 40 percent of trade between our countries is in rubles."
Jalali also confirmed…
Continue Reading