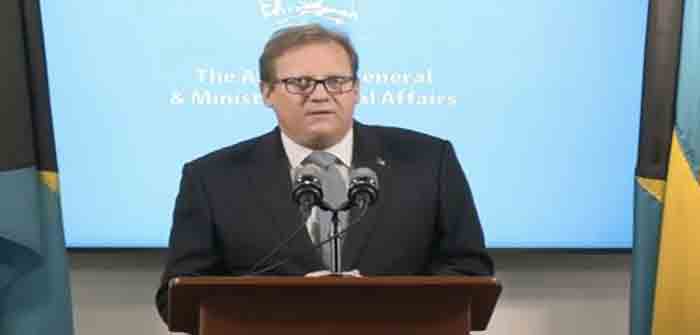 by Space Worm at ZeroHedge
The Bahamas Attorney General Ryan Pinder, who gave an official address Sunday evening on the FTX crisis, formerly held the title "Head of Wealth Management" at e-banking platform Deltec, which was listed as a bank of FTX in the company's recent bankruptcy filings.
According to Pinder's LinkedIn profile, he worked at Deltec throughout 2015 while simultaneously holding a position in Bahamian parliament. The e-bank is included in the FTX filings along with other big names such as JP Morgan and Wells Fargo.
Deltec, like FTX, is based in the Bahamas and both are registered under the country's Digital Assets and Registered Exchanges Act (DARE), a law intended to regulate the "issuance, sale, and trade of digital assets." In his Sunday speech, Attorney General Pinder praised the act for allowing Bahamian regulators to act "quickly and decisively" in freezing FTX assets.
On November 10, the Securities Commission of the Bahamas (SCB) released a statement announcing that FTX assets had been frozen and the company's license under the DARE program revoked. The proceedings for forced liquidation have since been transferred to a bankruptcy court in Delaware.
Pinder's former employer,…
Continue Reading