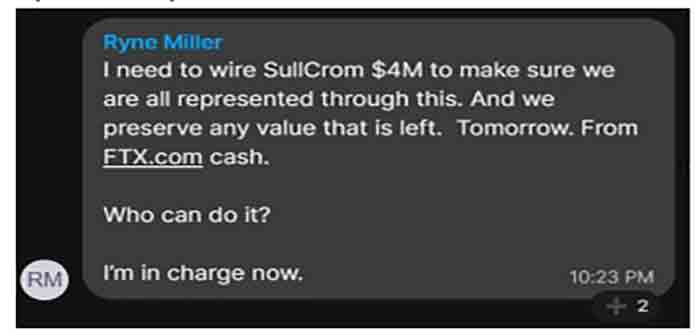 by Pam Martens and Russ Martens at Wall Street on Parade
The 144-year old law firm, Sullivan & Cromwell, which previously prided itself on being the go-to law firm for Wall Street, decided a few years back to get deep in the swamp with all things crypto. That dicey decision is now playing out in negative headlines that are dragging down the reputation of the 900-attorney law firm.
Adding to questions swirling around its past legal representation of now indicted crypto kingpin, Sam Bankman-Fried, as well as his bankrupt crypto exchange, FTX, and his hedge fund, Alameda Research, is the fact that a growing number of Sullivan & Cromwell's other crypto clients are also in various stages of distress. Notwithstanding that reality, the presiding judge in the FTX bankruptcy proceedings, John Dorsey, signed an order on January 20 naming Sullivan & Cromwell the lead counsel in the FTX bankruptcy case.
But long before Judge Dorsey's order was signed, Sullivan & Cromwell was billing large bucks to FTX, acknowledging in a bankruptcy court filing that over the prior 16 months it had collected legal fees and expenses of $8,564,487.50 from FTX and its affiliates, plus a $12 million retainer for FTX bankruptcy work.
According to Bloomberg Law, Sullivan & Cromwell "has more than 150 people working on the FTX case, including 30 partners…" A court filing from Sullivan & Cromwell shows that its partners can charge as much as $2,165 per hour. The final tab in the bankruptcy case is expected to land in the "hundreds of millions of dollars" according to the Bloomberg Law article.
Sullivan & Cromwell snagged this very lucrative bankruptcy work, according to a screen shot (see above) shared by Sam Bankman-Fried in the testimony he was prepared to present to the House Financial Services Committee on December 13, because it had a friendly former partner at FTX. (Bankman-Fried was arrested by federal prosecutors from the Justice Department and thus prevented from delivering his testimony in person, but Forbes obtained a copy of the document.)
The inside man was Ryne Miller…
Continue Reading