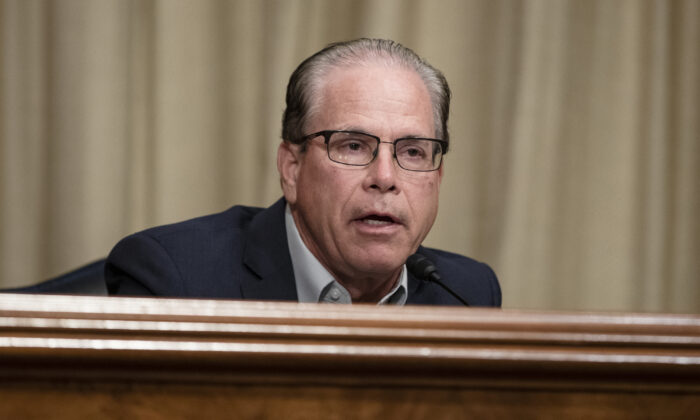 by Jack Phillips at The Epoch Times
A Republican senator said that only about 10 percent of a $2 trillion 
COVID-19
 relief package actually went to dealing with the pandemic, asserting that American taxpayers would be alarmed by where the funds are going.
"Our office dug into it and found a lot of it interesting that much of it is just coming to the surface. … There is so much money sloshing around in that $2 trillion bill, only 10 percent of it went to COVID," Sen. 
Mike Braun
 (R-Ind.) told 
Fox News
 on Tuesday. "We're going to see more and more of this over time. It's part of the inflation bomb."
About $15 million in COVID-19 recovery funds were spent on "anti-racism" initiatives and similar education programs, Braun remarked. He was referring to last year's $1.9 trillion American Rescue Plan that was signed into law by President Joe Biden.
In October of last year, the Institute of Museum and Library Services (IMLS), a federal government agency, announced that $15.2 million in American Rescue Plan project grants would be handed down to "institutions across 49 states, the District of Columbia, and Puerto Rico to support the role of museums and libraries in recovering from the coronavirus pandemic."
According to disclosures posted on the IMLS website,…
Continue Reading