by ZeroHedge News Staff at ZeroHedge
FTX founder and accused crypto-crook Sam Bankman-Fried met with senior White House officials on at least four occasions in the months leading up to his firm's massive implosion, Bloomberg reports.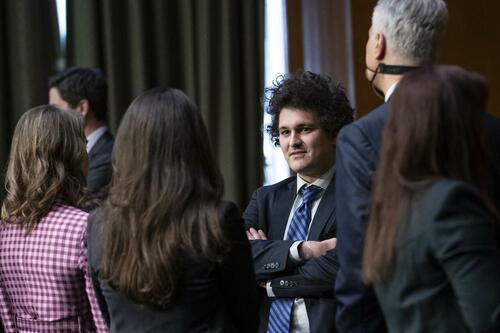 On Sept. 8, SBF met with senior Biden adviser Steve Ricchetti in a previously unreported encounter, White House officials familiar with the matter said. The meeting was "the latest in a handful of sessions," according to the report.
Bankman-Fried had at least three others previously disclosed in White House visitor logs. They include one April 22 and another May 12, each with Ricchetti, and one a day later, on May 13, with Bruce Reed, another senior Biden aide, officials confirmed. The final meeting is recorded in logs as two meetings held back-to-back, but was one meeting, officials said. Some of the prior White House meetings included others from FTX. -Bloomberg
What's more, Bankman-Fried's brother, Gabriel, held a March meeting of his own and was also at the May 13 meeting – bringing the total number up to five meetings that involved one or bother brothers…
Continue Reading