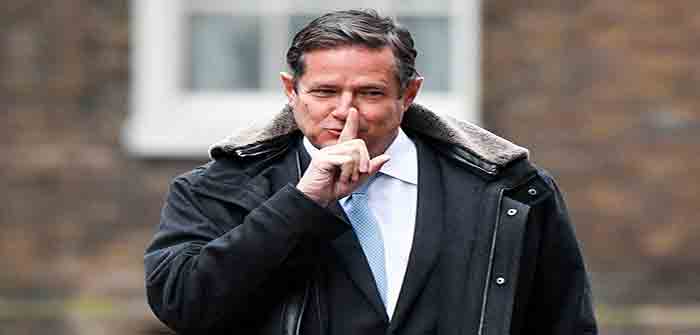 by Daniel Bates at Daily Mail
Jes Staley exchanged around 1,200 emails with convicted pedophile Epstein

Staley was forced out of his role as Barclays boss in 2021 over his links to Epstein

In one exchange Staley wrote to Epstein: 'That was fun. Say hi to Snow White'
The former boss of Barclays made suggestive references to Disney princesses in emails to Jeffrey Epstein, court documents revealed last night.
Jes Staley exchanged around 1,200 emails with convicted pedophile Epstein as part of what the former referred to as a 'profound' friendship.
The emails have come to light in a case filed against JP Morgan bank by the government of the US Virgin Islands, where Epstein had a private island.
Mr Staley, 66, was chief executive of JP Morgan's exclusive private bank, which counted Epstein as a client, until 2013.
He became head of Barclays in 2015 and was forced out in 2021 over his links to Epstein.
Between 2008 and 2012, Mr Staley exchanged around 1,200 emails with Epstein from his JP Morgan email account, it is claimed. Pictured: Staley at the Yahoo Finance All Markets Summit in New York, October 10, 2019
In another email, Epstein sent Mr Staley photos of a young woman in a 'seductive pose', according to US court documents. Pictured: Jeffrey Epstein at Hotel QT in New York City, May 18, 2005
In one exchange Mr Staley, is said to have written 'say hi to Snow White' and asked if 'Beauty and the Beast' was free
According to the lawsuit, JP Morgan turned a blind eye to Epstein's sex trafficking and enabled it by allowing Epstein and his co-conspirators to retain bank accounts.
Between 2008 and 2012,…