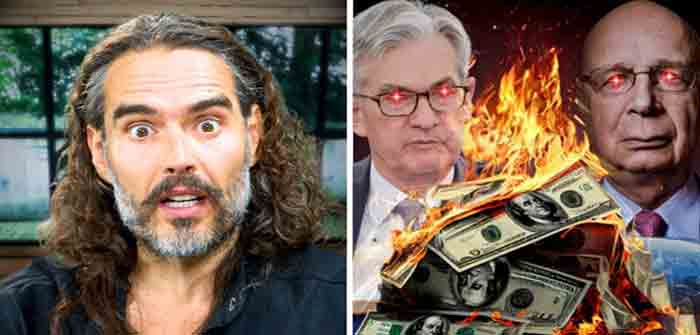 by Monica Dutcher at the Defender
Between the recent launch of the Federal Reserve's FedNow — a mechanism to facilitate real-time transactions — and the completion of a months-long digital dollar pilot by the Federal Reserve Bank of New York, it looks as though the government is angling to track and ultimately control consumers, according to comedian and political commentator Russell Brand.
"It sounds to me like the Fed and some powerful private banks have worked out how to monopolize digital currency," Brand said in a recent episode of his "Stay Free" podcast.
With the success of Bitcoin and other cryptocurrencies — which the Fed and global economic policymakers initially sought to "smear" and "discredit," according to Brand — governments are becoming increasingly interested in central bank digital currencies (CBDCs).
Unlike cryptocurrencies, which are decentralized and seek to allow anonymous transactions, CBDCs are centralized and can track every transaction.
Cryptocurrency values are set by the market, whereas CBDC values would be set by central banks and subject to uncontrolled "money" printing, which could lead to greater inflation.
Brand said that according to Reuters,…
Continue Reading