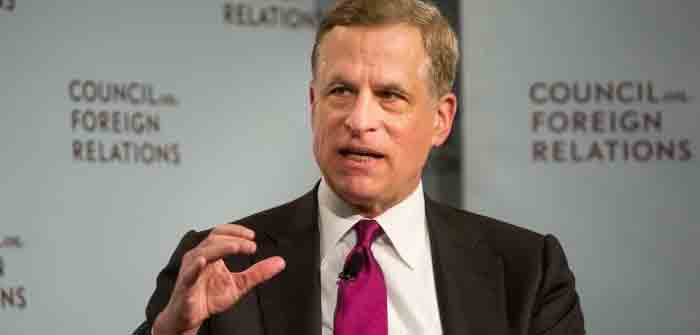 by Pam Martens and Russ Martens at Wall Street on Parade
Dallas Fed President, Robert Kaplan, wasn't just trading like an aggressive hedge fund kingpin in 2020, he's been doing the same thing for five years at the Dallas Fed while simultaneously having access to non-public, market moving information from the Federal Reserve's interest-rate setting FOMC meetings and other confidential communications.
In 2017 and 2020, Kaplan was a voting member of the FOMC. In the other years since he joined the Dallas Fed in 2015, he sat in on the confidential FOMC deliberations and was allowed to participate in the discussions.
Each of Kaplan's financial disclosures forms dating back to when he first became Dallas Fed President on September 8, 2015 (which we obtained directly from the Dallas Fed), show that Kaplan was trading in and out of S&P 500 futures, a highly speculative form of trading used by hedge funds and day traders. Each of Kaplan's S&P 500 transactions are listed at "over $1 million." The phrase "over $1 million" could mean anything from $1,000,001 to tens of millions of dollars per transaction. The phrase is a form of opacity that leads to more loss of credibility at the Dallas Fed.
Unlike other regional Fed bank presidents and all Federal Reserve Board Governors, Kaplan did not list the dates of his transactions for any year of his financial disclosures. He simply placed the word "multiple" where the specific dates should have gone on his financial disclosure forms. For how the Schedule B/Transactions part of the form is supposed to be prepared, see the financial disclosure form filed by Tom Barkin, President of the Richmond Fed. Each purchase and each sale are supposed to be entered on a separate line, with the date next to each. Kaplan's financial disclosure forms lump purchases and sales together on the same line, putting the word "Multiple" where the actual dates of the trade are supposed to be listed.
In the early part of Kaplan's career, he was a CPA for Peat Marwick Mitchell. He should certainly know that how he listed his trading transactions is improper.
In addition to speculating in stock index futures…
Continue Reading