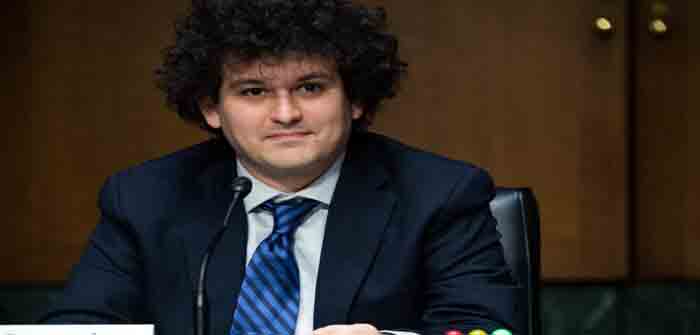 by Andrew Moran at The Epoch Times
Is there a questionable relationship between Sam Bankman-Fried's bankrupt FTX, Ukraine, and the Democrats? In the aftermath of the collapse of the cryptocurrency exchange, new questions are being raised surrounding these connections, from crypto partnerships to the billionaire's contributions to Democrats.
But is there something behind the curtain or was it a group of young people in over their heads?
It All Begins with 'Aid for Ukraine'
In March, the Ukrainian government established a crypto donations website, allowing Kyiv to convert digital token contributions into fiat money that would be deposited at the National Bank of Ukraine. The Ukraine government maintained a goal of $200 million. By October, it had raised more than $60 million.
The contributed funds have been used to purchase everything needed for the war effort, such as digital rifle scopes, medical supplies, field rations, fuel, military clothing, and other critical items.
The initiative, known as "Aid for Ukraine," garnered the support of FTX, staking outfit Everstake, and Ukraine's Kuna exchange. It has been powered by the Ministry of Digital Transformation.
"At the onset of the conflict in Ukraine, FTX felt the need to provide assistance in any way it could. By setting up payment rails and facilitating the conversion of crypto donations into fiat currency, we have given the Central Bank of Ukraine the ability to deliver aid and resources to the people who need it most," Bankman-Fried said in a statement in March. "We are grateful for the opportunity to work with Sergey [Vasylchuk] and the Everstake team as they continue to work tirelessly in helping Ukrainians as they suffer from this conflict."
Days after the launch of the Ukraine–FTX collaboration,…
Continue Reading