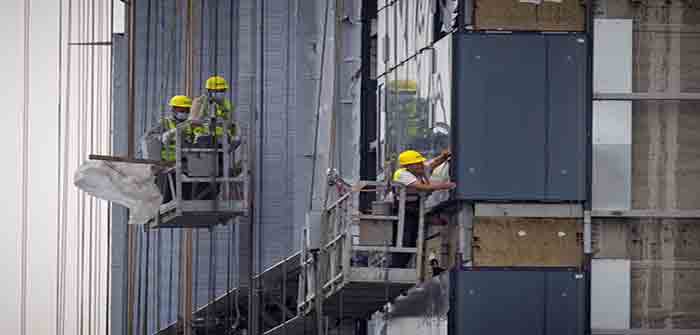 by Howard Schneider at Reuters
Record levels of government debt, geopolitical tensions that threaten to split the global trading system, and the likely persistence of weak productivity gains may saddle the world with a slow-growth future that stunts development in some countries even before it starts.
That sobering view of a post-pandemic global economy emerged from research organized by the Kansas City Federal Reserve and debated here this past weekend. It explored issues like the outlook for technological innovation, public debt, and the state of international trade at a time when the Russian invasion of Ukraine and conflict between the U.S. and China have eroded a once-broad global agreement, at least in theory, to boost the free flow of goods and services.
"Countries are now in a more fragile environment. They've used a lot of their fiscal resources to deal with a pandemic…Then you have policy-driven forces, geoeconomic fragmentation, trade tensions, the decoupling between the West and China," International Monetary Fund chief economist Pierre-Olivier Gourinchas said in an interview on the sidelines of an annual Fed conference here. "If we get to a point where part of the world is stuck without catching up and has large amounts of population, that creates tremendous demographic pressures and migration pressures."
Gourinchas said it is possible that global growth settles into a trend of around 3% annually, a figure far below rates above 4% seen when rapid advances in China's economy drove global output higher and which some economists consider borderline recessionary in a world where quick gains should still be achievable in large, less-developed countries.
But in the emerging pandemic economy,…
Continue Reading