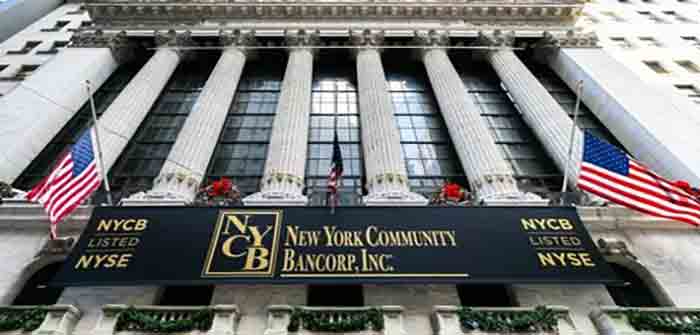 by Harriet Alexander at Daily Mail
Signature Bank was taken over by the government last week, with the federal government announcing its collapse on March 12
On Sunday the Federal Deposit Insurance Corporation (FDIC) announced that a large part of the bank had been sold: the rest will be auctioned off in time
A third of Signature Bank's assets have been bought by New York Community Bank, and their 40 branches will be reopened as their subsidiary, Flagstar
New York Community Bank has agreed to buy a significant chunk of the failed Signature Bank in a $2.7 billion deal, the Federal Deposit Insurance Corp said late on Sunday.
Signature's collapse was announced by the FDIC on March 12, having failed as contagion spread from the demise of Silicon Valley Bank.
The 40 branches of Signature Bank will become Flagstar Bank, starting Monday. Flagstar is one of New York Community Bank's subsidiaries.
The deal will include the purchase of $38.4 billion in Signature Bank's assets, a little more than a third of Signature's total when the bank failed a week ago.
The FDIC said $60 billion in Signature Bank's loans will remain in receivership and are expected to be sold off in time.
'Today, we entered into an agreement with a subsidiary of New York Community Bancorp, Inc., to purchase and assume deposits and assets out of Signature Bridge Bank,' the FDIC tweeted…
Continue Reading