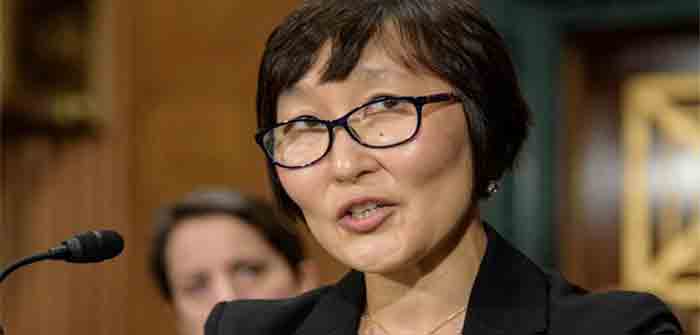 by Elizabeth Elkind at The Daily Mail
A Cornell University law professor who advocated ending banking 'as we know it' and praised the Soviet Union's financial system over its lack of a gender pay gap has been tapped by the White House to lead the Office of the Comptroller of the Currency (OCC).
Saule Omarova's nomination to head the regulatory agency overseeing the country's largest banks is a controversial choice that's alarmed banking groups.
She's advocated for moving Americans' financial accounts from private banks to the Federal Reserve and for forcing  banks to lose leverage on federal subsidies by becoming 'non-depository lenders.'
 It would diminish the stature of the institutions she's supposed to regulate.
'By separating their lending function from their monetary function, the proposed reform will effectively "end banking," as we know it,' Omarova wrote in a paper updated in February of this year titled 'The People's Ledger.'
She summed it up more concisely in a 2019 documentary film titled 'A**holes: A Theory.' Omarova called Wall Street's hedge fund-dominated culture a 'quintessential a**hole industry.'
Heading the OCC, however, Omarova wouldn't have any power over the Fed.
If approved Omarova would be the first woman and first nonwhite person to lead the agency in its 158-year history.
Operating as an independent agency within the US Treasury, the 3,500-person office sets bank policies dealing with more traditional merges and acquisitions and the expanding digital trade.
Omarova graduated from Moscow State University in 1989 on a scholarship named after Soviet leader Vladimir Lenin. After moving to the US in 1991, Omarova got a Ph.D. from the University of Wisconsin and her law degree from Northwestern University.
Born in Kazakhstan in the former Soviet Union, the law professor previously praised the communist country's economy as something the US should aspire to…
Continue Reading