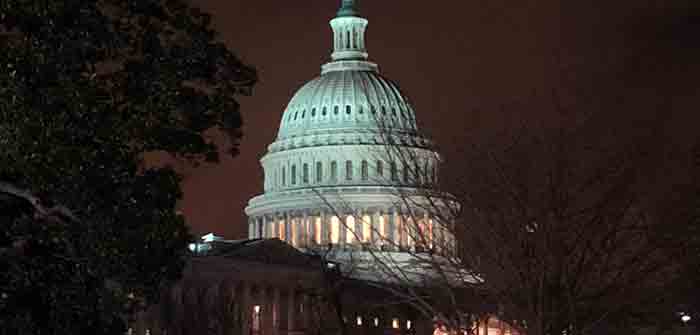 The Center Square Staff at Just the News
American voters would rather see lawmakers cut government spending than increase taxes, but new poll results show the cuts voters want would have little effect on the nation's $33.17 trillion in debt.
The Center Square Voters' Voice Poll, conducted in conjunction with Noble Predictive Insights, found that 65% of registered voters would opt to cut federal spending to address the growing deficit. Some 14% would rather increase taxes than cut spending. The rest were either unsure or wanted to deal with the deficit in the future.
The poll of 2,605 voters includes 1,035 Republicans, 1,074 Democrats, and 496 true Independents, and is among the most comprehensive in the country.
Of the registered voters who favor spending cuts, 75% would cut services for people in the U.S. illegally, 55% would cut diversity, equity, and inclusion programs, 32% would cut environmental protections, 23% would cut transportation spending and 23% would cut social safety net programs, such as the Supplemental Nutrition Assistance Program, formerly known as food stamps. The poll surveyed likely and registered voters. Non-citizens, including permanent legal residents, cannot vote in federal, state, and most local elections…
Continue Reading