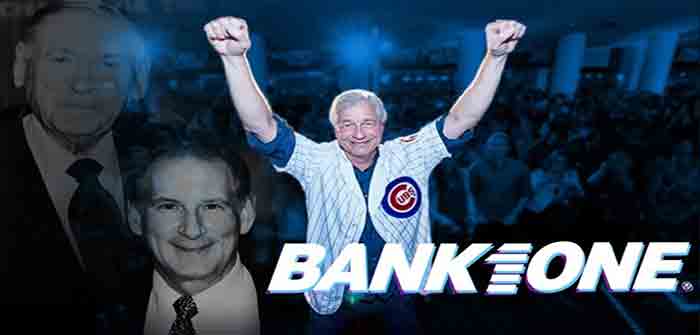 by Whitney Webb at Unlimited Hangout
Whether for his controversial comments on private property seizure by governments and corporations or his coming testimony in the JPMorgan-Jeffrey Epstein case, Jamie Dimon – the CEO of JPMorgan – has been in the news a lot lately. While Dimon's comments often receive media attention by virtue of the power he wields on Wall Street and the U.S. banking industry at large, most know very little about Dimon's time before JPMorgan and how he came to lead one of the largest, most powerful banks on Wall Street and in the world.
As detailed in Part 1 of this series, Dimon's rise to the top was made possible by his connections, and those of his benefactors, to networks where intelligence, organized crime and corporate power intermingle. As noted there, many of the same elite circles that gave rise to Jeffrey Epstein, namely those around Leslie Wexner, also played a key role in Dimon's selection to be the CEO of Bank One – the position which directly led to his becoming the head of JPMorgan.
Yet, in addition to close associates of Wexner, Dimon's coronation as one of the most powerful bankers in the country was also made possible thanks to another powerful clan that also shares close connections to Wexner – the Crown family of Chicago. Perhaps even more than Wexner, the Crowns are a testament to how the worlds of organized crime and corporate power have mixed over the years to produce elites who are truly untouchable. With a long-standing dominant role in the American military-industrial complex as well as other facets of the corporate world, the Crowns have a history of doing what's necessary – whether legal or illegal – to get what they want to advance their political agendas and grow their own power. Even presidents and the Pentagon have been unable to successfully challenge them. As this article will show, the Crowns – perhaps more than any other group – are a critical part of the story of how Jame Dimon became the king of Wall Street.
Crown Prince of the "Super Mob"…
____________________
Part One of this bombshell report connects Jamie Dimon to The Limited's/Victoria Secret owner Les Wexner, Jeffrey Epstein and the Clinton machine. It is a MUST read titled "The Rise of Jamie Dimon"
Continue Reading