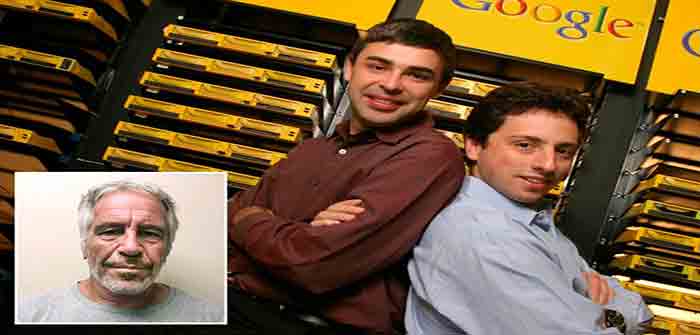 by Shannon Thaler at New York Post
Jeffrey Epstein brought a slew of deep-pocketed clients to JPMorgan Chase — including Google co-founder Sergey Brin, who became one of the bank's biggest clients with investments worth more than $4 billion, according to court papers.
A bombshell legal filing in the US Southern District of New York late Monday revealed that "Brin became a client of JPMorgan's San Francisco Private Bank in 2004" — one year after Epstein introduced Brin to Jes Staley, a former executive at JPMorgan.
"The overall Brin relationship is one of the largest in the Private Bank, of +$4BN," wrote banker Robert A. Keller in a memo, who the documents claim was introduced to Epstein by Staley.
Brin, who's also behind the single-family office Bayshore Global, also met with the CEO of JPMorgan's asset and wealth management division, Mary Erdoes, plus other JPMorgan executives and members of Bayshore, the memo filed in court states.
"We work very closely with the Sergey Brin family office … and communicate with them at least 1 x per day," Keller added on the memo.
At the time, in 2004, Brin was No. 19 on Forbes' Billionaires list.
Onboarding documents included…
Continue Reading