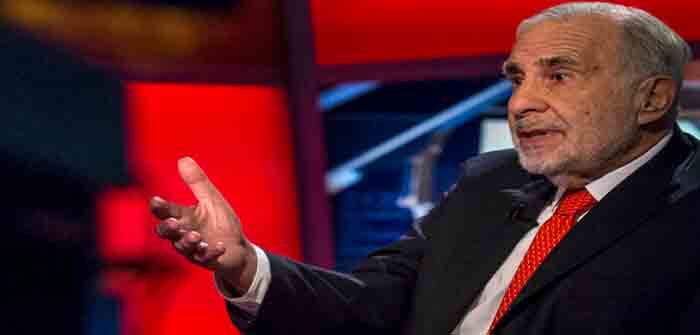 by Tom Ozimek at The Epoch Times
Billionaire investor Carl Icahn said that the U.S. economy is at a breaking point, blaming "worse than mediocre" leadership and warning that soaring inflation threatens to topple America's position on the world stage.
Icahn made the remarks during an interview on CNBC's "Closing Bell" program on Tuesday.
"The system is breaking down, and we absolutely have a major problem in our economy today," Icahn told the outlet, while labeling the United States as "one of the worst countries in the world as far as corporate governance."
The renowned investor then warned about the dangers of persistently high inflation in the United States, which at last count 
came in at
 6 percent in February, in annualized terms.
"Inflation is the worst thing an economy can have, and I think people underrate that," he said, adding that, historically, "every hegemony has been destroyed by inflation."
Some contributors to inflation were running higher than the headline pace 6 percent last month, including ones that lower-income households spend a high proportion of their money on, like food and shelter. Food prices rose 9.5 percent year over year and shelter rose by an annualized 8.1 percent.
Besides inflation, Icahn said he sees other "major problems in this economy right now," including leadership at corporations and on Capitol Hill.
"I'm not going to get into politics, but you do feel that in Washington nobody knows what's really going on," he said, before turning to the issue of boardroom weakness.
"Leadership is worse than mediocre" in many U.S. corporations, he said, acknowledging that there are exceptions.
"You go into a company today … it's really horrible what you find," Icahn added.
'Too Much Money Floating Around'…
Continue Reading